8 Best Galaxy S8+ Screen Protectors
Moshi Ion Glass for Galaxy S8+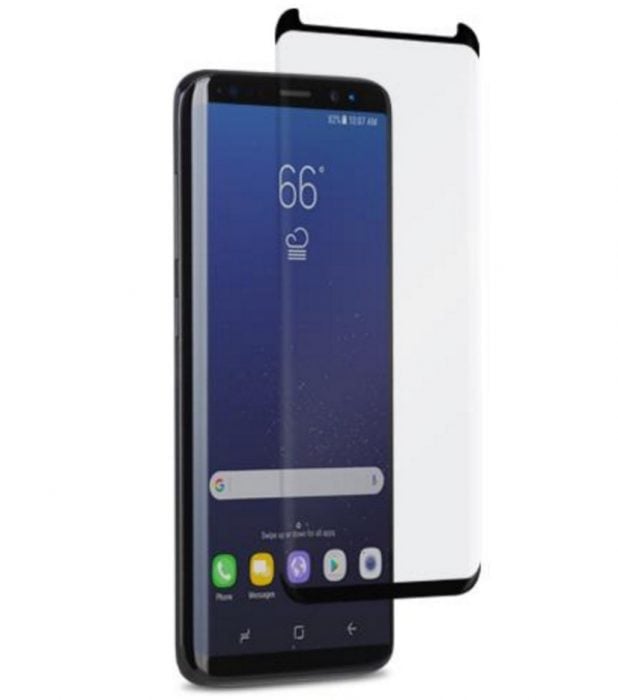 Next up is another real glass screen protector from a highly trusted name in smartphone accessories. The Moshi IonGlass. Moshi is a brand many know and love, and they've already detailed some good options for S8 owners.
The Moshi IonGlass uses the same 9H hardness rated tempered and strengthened glass as the phone itself. The company cuts it right from a curved piece of glass for precise coverage, and color matches the top and bottom to your phone. As a result, it will blend right in with the small bezels on the Galaxy S8+, and look completely invisible. They claim it's nearly as strong as steel, and even a knife can't scratch their product.
Moshi uses an extra coating to prevent fingerprints, uses 99.9% clarity glass, and claims their IonGlass is 40% thinner than most protectors on the market. Furthermore, throw it on your Galaxy S8+ and if for any reason you ever get damage or scratches, it has a residue-free install and comes right off.
Buy it Now from Moshi for $39.99