8 Best Galaxy S8+ Screen Protectors
OTAO OTAO 3D Glass & Installation Tray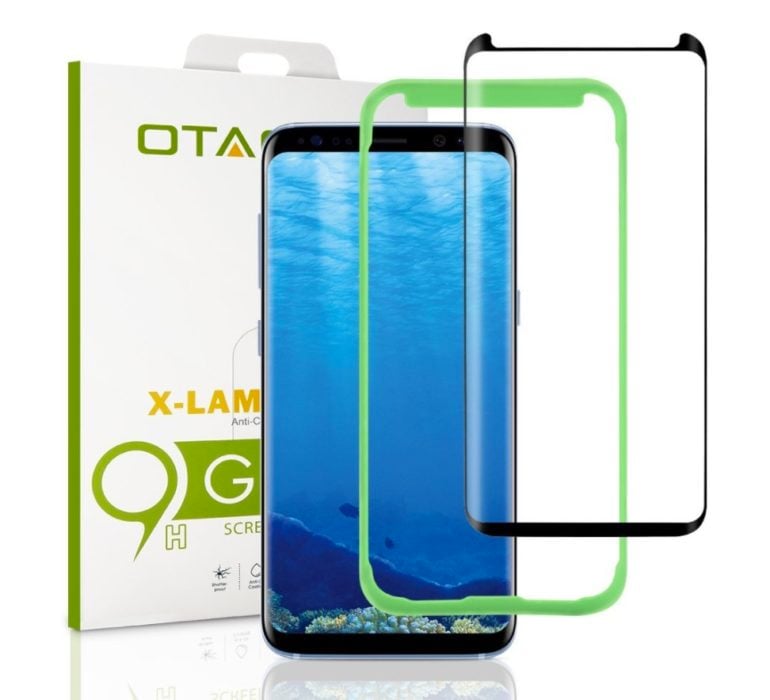 Another option is buying a strong tempered glass screen protector that comes with an easy installation tray. This makes the entire process fast and easy, and ensures a more precise installation.
The thought here is by using a tray you'll get a perfect alignment. That way some of the gaps and issues from other S8 screen protectors won't happen. OTAO has a nice kit on Amazon that does exactly that. They promise a perfect fit, easy installation, and none of the problems we've heard about from other screen protectors. Basically, the curved glass isn't always the same angle, so some protectors simply don't fit right.
If you've had a hard time getting a screen protector that works, give the OTAO 3D Tempered Glass and installation tray a try instead. This makes installing it hassle-free and reviews on Amazon are quite positive.
Buy it Now for $10.39 on Amazon