8 Best Galaxy S8+ Screen Protectors
LK Tempered Glass 2-Pack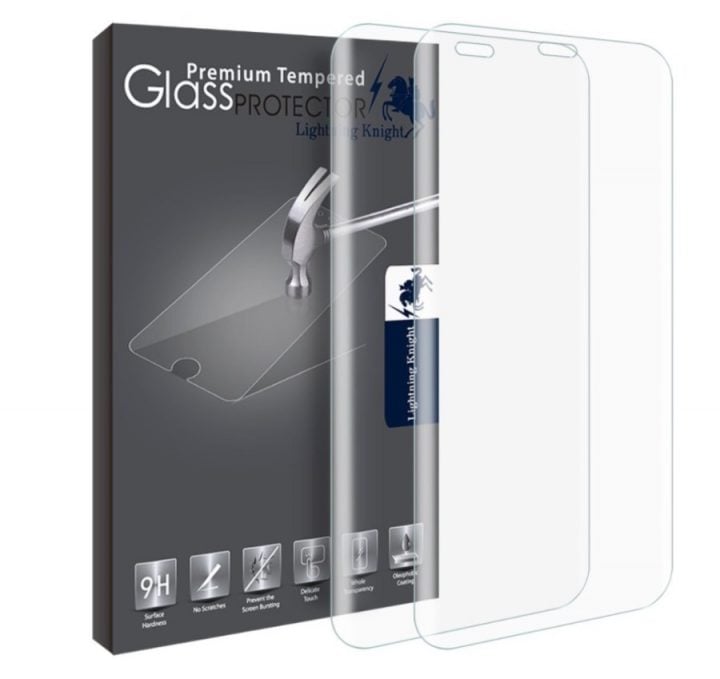 Lightning Knight is a brand I've been using more and more for screen protection, and for cases. They make quality products that are often cheaper than the competition. In fact, you'll get two screen protectors for a low price with our link.
For anyone who owned the Galaxy S6 Edge Plus or Galaxy S7 Edge, some screen protectors just don't work very well. The curve doesn't match the glass and there are little gaps where touch sensitivity fails, and sometimes cases cause the glass to raise and come off. The LK screen covers for the Galaxy S7 Edge have some of the best reviews on the web, so it's safe to recommend their coverage for the S8+ too.
This is the LK Tempered Glass screen protector for the Galaxy S8+. It's strong, thin, and has a 2.5 curved edge so it's smooth even on the sides. It's precision cut to be perfectly sized. Not too big, but not too small. It will fit and you'll still be able to install a case without it causing the screen protector to peel off and come up. Better yet, both of these cost only $12. Can't beat that, right?
Buy it Now on Amazon for $11.99