8 Best Galaxy S8+ Screen Protectors
Samsung's Galaxy S8+ has a big display with curved edges, so screen protection is extremely important. This buying guide will explain what types of screen protectors work best. Then, we'll share a list of the best Galaxy S8+ screen protectors to keep your screen safe.
These phones are already pretty durable, but they're far from scratch proof. Even if you use a case we still recommend getting a good Galaxy S8+ screen protector. Either a film or a heavy duty piece of glass.
Read: 20 Best Galaxy S8+ Cases
You'll need to spend about $50 to get a high-end tempered glass screen protector from trusted brands like ZAGG. However, that isn't the only option. Another route is cheap adhesive films that come in a 2-pack for under $9, which is cheaper than the $150+ it will cost to repair a broken screen.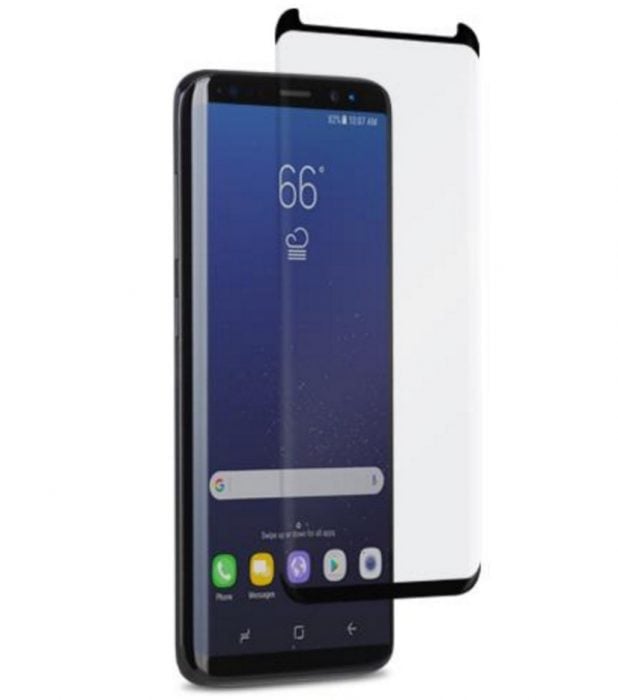 Spending a few dollars on a cheap film screen protector will get the job done, but you should buy a better one if you can afford it. The more expensive Galaxy S8+ screen protectors curve with the display and are generally made from the same reinforced glass that comes with the phone. Tempered glass is more scratch resistant and highly durable.
Keep in mind that they won't completely protect your S8 from everything, but a screen protector will keep phones safe from life's daily hazards. Saving a few bucks isn't worth the risk of ruining your $800 smartphone.
Read: Common Galaxy S8 Problems & How to Fix Them
Popular brands like Spigen, SuperShieldz, Moshi, ZAGG and others have products to keep your screen safe. One of these screen protectors along with an official Samsung case will keep phones working their best and lasting longer.
WhiteStone Dome Glass UV Kit
First up is the popular Whitestone Dome Glass UV kit. These are relatively new kits that are excellent for keeping curved screens safe. As you probably know, most screen protectors fail on the curved Galaxy S8. You'll end up with dead spots on the screen or poor touchscreen responsiveness. That's not a problem with the WhiteStone Dome, nor is the installation process.
Here's how it works. This company sends you an entire installation kit for the Galaxy S8+. That way the screen protectors is perfectly aligned, and you'll never mess up. Then, you add a liquid for the installation, drop it on the easy installation tray, then CURE the liquid with a UV light they provide. Ensuring a tight fit, good seal, perfect installation, and no touchscreen sensitivity issues. It's pretty impressive, really. And, if you do break it, they sell replacement kits at a discount with no light.
If every other screen protector you've tried failed, try Whitestone's Dome kit.