Best iPad Accessories for Back to School
A Great iPad Case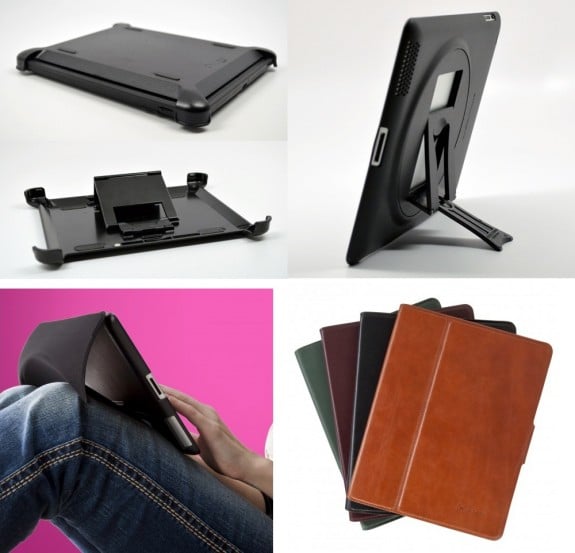 A great iPad case is also a must have iPad accessory. There are many wonder full iPad case to choose from, but I come back to just a handful of cases.
The OtterBox Defender iPad case (review) offers a lot of protection in a versatile package. The front cover comes off to act as a stand for watching  videos or typing. The case comes in black, pink and blue. $50 at Amazon
Another favorite is the ZeroChroma Vario SC iPad case (review). This case includes a pop out kickstand that supports the iPad in a number of angles including portrait and landscape for watching videos and in a typing mode as well. $40 at Amazon
The Speck MagFolio Lux is a great looking leather iPad folio that fits snug and adds negligible bulk to the iPad. A Magnet keeps the case closed and the case can keep the iPad in typing or viewing angles. $99 at Speck
If the leather Speck case is too pricey, check out the MagFolio Lounge, which is the first iPad case I've found designed to be used with the iPad in your lap. The top of the case curves when wrapped behind so it fits on a lap or a knee. $50 at Speck
Check out more in our 35 New iPad Cases roundup.

As an Amazon Associate I earn from qualifying purchases.