7 Best 12.9-inch iPad Pro Alternatives Running Windows 10
If you want a 12.9-inch iPad Pro but don't use iOS, don't change how you get things done to accommodate iOS: buy one of the best iPad Pro alternatives running Windows instead.
Slowly, Microsoft and PC makers have caught on to what makes the 12.9-inch iPad Pro unique and they've added new technologies to their own devices that lend them a similar user experience. There are iPad Pro alternatives running Windows 10 that take just seconds to start. They don't have fans to distract you as you read your favorite books or watch a movie you just purchased from the Windows Store. They can last all day on a single charge, and some will last hours if you charge them for just a half-hour or so.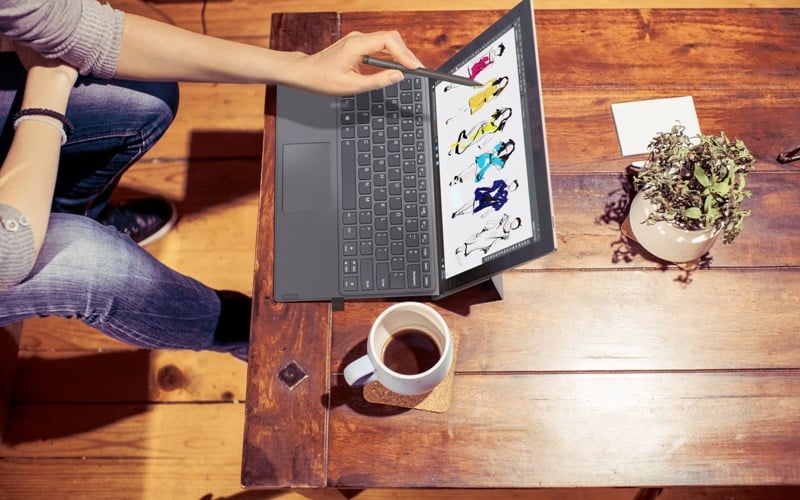 iPad Pro alternatives running Windows have different styles and sizes, but they all run Windows 10. It blends a great touch experience with all the things that make Windows great. When Windows 10 detects a touchscreen and no keyboard or mouse, it makes everything more touch-friendly. Connect a keyboard and mouse and you can navigate Windows with a mouse like you always have.
Read: What is Windows 10?
Because these iPad Pro alternatives have Windows, you don't need to learn a new workflow and that's their biggest advantage. You must buy new apps to use a 12.9-inch iPad Pro for everything if you don't already have an iPhone. Every program you use on your desktop or laptop is available on these PCs. Your mouse, keyboard and other accessories connect to them without workarounds or expensive adapters.
Read: 56 Best Windows 10 Apps in 2018
For some people, the iPad Pro is a great tool for both work and play, but not everyone has the same needs. If you want one device that's great for everything you do and you need Windows, buy one of these iPad Pro alternatives running Windows 10.
Best 12.9-inch iPad Pro Alternatives Running Windows 10
2017 Surface Pro
HP Spectre X2
Lenovo Miix 630 2-in-1
Lenovo Yoga Book
Samsung Galaxy Book 12-Inch
HP Envy X2
HP ZBook X2
2017 Surface Pro - $799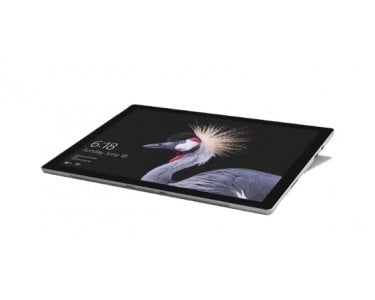 If you were considering a 12.9-inch iPad Pro, the first iPad Pro alternative with Windows that you should check out is the 2017 Surface Pro. Made by Microsoft, it's not as stunning as other PCs in this roundup, but it's got a proven design that lets it easily replace both a laptop and tablet.

Embedded in the aluminum body of every 2017 Surface Pro is a kickstand. Extend the kickstand and you have a great way to watch videos. iPad Pro keyboards have one or two positions, but the Surface Pro's kickstand is adjustable. Combine it with a $159.99 Surface Type Cover and you have a laptop alternative complete with a backlit keyboard and a multi-touch trackpad.


Read: 12.9-inch iPad Pro vs 2017 Surface Pro: Which to Buy?


For users that keep a few tabs and a program open, there's the Surface Pro with Core M3 processor and 4GB of RAM. Microsoft also makes models with an Intel Core i5 or Core i7 processor and up to 16GB of RAM. The Core m3 and Core i5 models don't have fans, so they run completely silent. No matter its processor, every Surface Pro lasts for up to 13 hours of video despite having a sharp 12.3-inch 2736 x 1824-inch display.

Though some models come with up to 1TB of storage, you can add more storage with the built-in microSD card slot. Each Surface Pro also has a web camera that signs you into your account, a full-size USB 3.0 port, a headset jack and a mini DisplayPort. An 8-megapixel camera on the device's rear lets you capture the world around you, though pictures taken with it aren't as impressive as the 12.9-inch iPad Pro's photos.

If you want to take handwritten notes with 2017 Surface Pro, you can. The Surface Pen supports tilt detection and 4,096 different levels of pressure as users write or draw. It costs $99, the same as the Apple Pencil.


Buy a 2017 Surface Pro from the Microsoft Store for $799 or More

As an Amazon Associate I earn from qualifying purchases.