56 Best Windows 10 Apps in 2018
Finding the best Windows 10 apps can change how you work. That's why you need to add these 48 apps to your Microsoft Store download list as soon as you can.
Windows 10 apps aren't always free. Some of them cost a few dollars but are well worth the investment thanks to careful crafting by their developers. They often add features that Windows 10 doesn't have yet, like easier ways to share what you're thinking about the world and productivity tools to keep your business running.
Windows 10 apps also fill gaps in Microsoft's ecosystem. Google doesn't have apps for Google Play Music or YouTube, but developers have made their own. Third-party apps can also add, Amazon Music, Goodreads, Hue and EcoBee support to your Windows 10 PC.
Use the best 56 Windows 10 apps to get the most out of your PC today.
The Daily Windows 10 Apps I Use Daily
Since Windows 10 launched, I've switched to using only Microsoft Store apps. I rely on them daily because of their built-in share features and their very informative Live Tiles. These are the Windows 10 apps I use every day.
Outlook Mail and Outlook Calendar – These two Windows 10 apps come pre-installed on every notebook, desktop or tablet. You can use them with your Outlook.com, Yahoo and Gmail addresses. Live Tile notifications let you know when your next appointment is or who recently emailed you straight from the Start Screen.
Newsflow – This app pulls together news from all the websites that interest you so that you can read them in one place. Newsflow has a Live Tile and it adds very important stories to your notifications.
Huetro – Huetro is the only way to control Philips Hue lightbulbs on Windows.
Netflix – Netflix is the only digital video subscription you really must have. The service costs $7.99 a month.
Hyper – Hyper lets you log in and comment on YouTube videos. You can also download videos to watch later.
NPR One – NPR One sells itself as "Public radio made more personal." It's a great way to instantly get a feed of interesting reporting from the organization when your local public radio station is playing music instead.
Word Mobile – Created for those that need less power than Word 2016, Word Mobile allows you to read documents for free on any size screen and create new documents for free on devices that have screens smaller than 10.1-inches. Built-in OneDrive cloud storage support and collaboration tools make it very valuable. You need an Office 365 subscription to unlock document editing. That costs $6.99 a month.
Enpass – Enpass creates a database of passwords for you. You can search this database for passwords you need and use the app's generator to create complicated passwords that can stand up to casual hacks. Normally you need a password to unlock a password reader, but this app works with Windows Hello cameras and fingerprint readers to keep your information safe. There are Enpass apps for Android and iPhone too.
Read: Passwords in Windows 10: Edge, Password Managers & More
Photoshop Elements – The best casual photo editing tool around. Photoshop Elements is a program that's been packaged as an app for the Microsoft Store. Casual, Intermediary and Expert configurations let you create a workflow fit for your skill set.
Poki – Poki makes it possible to save interesting articles from around the web in a single place for offline reading later. It connects to the Pocket website and apps for iPhone and Android.
Trakter – Trakter lets you track your favorite shows and know when they're about to air. It connects to the Trakt.tv service that's available on the web. There are companion apps for iPhone and Android.
8Stream – 8Stream is a companion for Amazon's Twitch game streaming service.
OneNote – Create notebooks using your device's digital pen or your keyboard and mouse, all with this free app that syncs to notebooks, desktops, smartphones and smartwatches.
Best Entertainment Windows 10 Apps
Netflix – When it's time to relax and enjoy some video entertainment, there's no better app than Netflix. The service has a huge library of titles to stream and original shows to download for offline watching.
Hulu – Another video streaming service, Hulu has thousands of streaming television shows and a growing selection of TV shows you can't watch anywhere else.
CBS – The only way to watch Star Trek Discovery and The Good Fight is to download and sign up for CBS All Access through the CBS app. A subscription costs $5.99 a month.
Spotify – Use the same Spotify service from your phone to stream music for free on your Windows 10 PC.
Groove Music – With Groove Music, you can stream the music that you keep stored on Microsoft's OneDrive service or play songs stored on your PC.
GPMDP – GPMDP brings your Google Play Music library to Windows 10.
VUDU – VUDU is one of the few places you can buy movies and television shows and have them available on any device. You can unlock digital copies of the DVDs that you own too.
Play Cast – With Play Cast, stream your favorite movies and music to your PC.
Xbox – The Xbox app acts as a great companion to Microsoft's console. You can use it independently for PC gaming too. It supports live streaming, picture capture, video capture, Xbox Live messaging and voice chat. Some games allow you to play against people on their Xbox.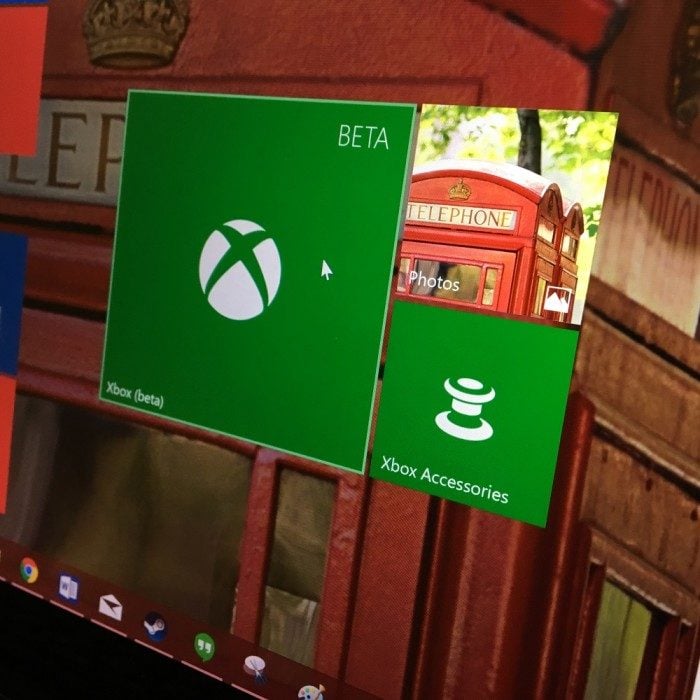 Best News Windows 10 Apps
Newsflow – Newsflow pulls together RSS Feeds and Google News alerts for easy browsing.
NextGen Reader – NextGen Reader pulls together RSS feeds, but it connects directly to the Feedly service so that you can sync your RSS feeds with iPhone and Android too.
USA Today – The best Windows 10 news app for news directly from any news organization, USA Today is far easier to browse and share articles from than the USA Today website.
MSN News – This is Microsoft's own news app. You can use it to get emergency alerts on what's happening worldwide. There are companion apps that sync to iPhone and Android.
CBS News – Home of the digital CBS News video streaming channel, CBS News also has written pieces and links to all the content that airs on the broadcast network.
Best Windows 10 Games
You can play Xbox games on Windows easily. Some of the games in the Microsoft Store are just casual touch-centric affairs. Others offer a full Xbox One S like experience for your notebook or desktop.
Fallout Shelter –  In Fallout Shelter, you build your own vault from the series and unlock Xbox Live Achievements.
Asphalt Extreme – This is an arcade racing game that supports motion controls and the Xbox One Wireless Controller.
Minecraft – One of the most popular video games on any platform. Minecraft has Xbox Live Achievements, a sandbox mode and support for the Xbox Wireless Controller.
Forza Horizon 3 – This driving game offers an open-world race event in Australia. Achievements and controllers are supported. Your progress syncs with Xbox One and PC.
Halo Wars 2 – Halo Wars 2 is a real-time strategy game. Buy it on PC and you can play it on Xbox One at no additional charge. It features a single player story and multiplayer experience.
Dragon Mania Legends – Dragon Mania Legends lets you breed and raise your own band of battle dragons.
Minecraft Story Mode – Minecraft Story Mode is an episodic adventure game from Telltale games. It has Xbox Live Achievements and controller support.
Best Shopping Windows 10 Apps
Microsoft Shopping Assistant – Microsoft Shopping Assistant lets you add shopping tools to Microsoft's Edge web browser.
EBates – Use the Ebates app to save money on your big purchases.
HSN – Watch HSN Live and learn more about the products the cable channel sells with the HSN app for Windows 10.
Amazon – This app simply acts as a shortcut for buying stuff from Amazon.
Coupons.com – Find some great deals with the official Coupons.com app for your Windows 10 PC.
Best Social Windows 10 Apps
Facebook – The biggest social network by far, this Windows 10 app adds notifications for new posts and Facebook Live streaming to your Windows 10 PC.
Tweet It – Tweet It supports multiple Twitter accounts and a column layout for tracking topics and people easily. You can add animated images to your messages easily with it.
Twitter – The official Twitter app includes notifications, user blocking and Live Tiles for seeing recently posted items without opening the app.
Instagram – Instagram lets you use your device's camera to post photos and get photo messages from others.
GroupMe – GroupMe users create chats that every one of their friends can post in through text messages or the GroupMe app. Think of it as a mobile chatroom service.
Meme Generator – Sometimes you can't find the best image to get your joke across. Meme Generator let you create your memes from images on your PC and share them on Twitter and Facebook.
Readit – This the best app for interacting with Reddit on Windows.
Best Travel Windows 10 Apps
Expedia – Book a hotel and transportation with the Expedia app for Windows.
Uber – Uber for Windows allows you to order a car and track a car you've already ordered. Additionally, you can ask the Cortana personal assistant to get you a ride with Uber.
Best Business Windows 10 Apps
My USPS – This is the official app for shipping packages and sending mail through the United States Postal Service.
Office Lens – Office Lens lets you turn whiteboard drawings and documents into PDF files and pages for your OneNote digital notebook.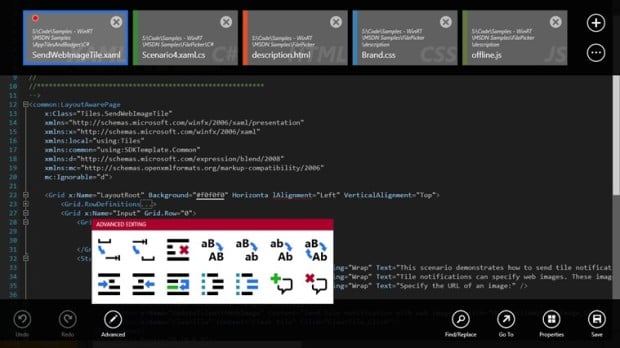 Code Writer – Code Writer lets you write code, complete with markup suggestions and FTP features. It's the best way to work on an app or website's files available in the Microsoft Store.
Slack – Slack is a business-focused chat service that creates digital channels for communicating with the people you work with. This is another desktop program repackaged as a download for the Microsoft Store.
Office 365 Admin – Control our company's user accounts and licenses with the Office 365 Admin app. This app also tracks problems with the Microsoft-made services that your business relies on.
Drawboard PDF – Markup your PDFs with Drawboard PDF for Windows. It supports digital pens and is a better PDF reader than the Windows 10 default reader, Microsoft Edge.
LastPass – The free LastPass apps makes it easy to store your most used passwords and sync them to other devices.
PowerPoint Mobile – Use PowerPoint Mobile to collaborate and create presentations for your business.
5 Best Windows 10 Laptops Under $500 in 2018
Dell Inspiron 15 3000 - $429.99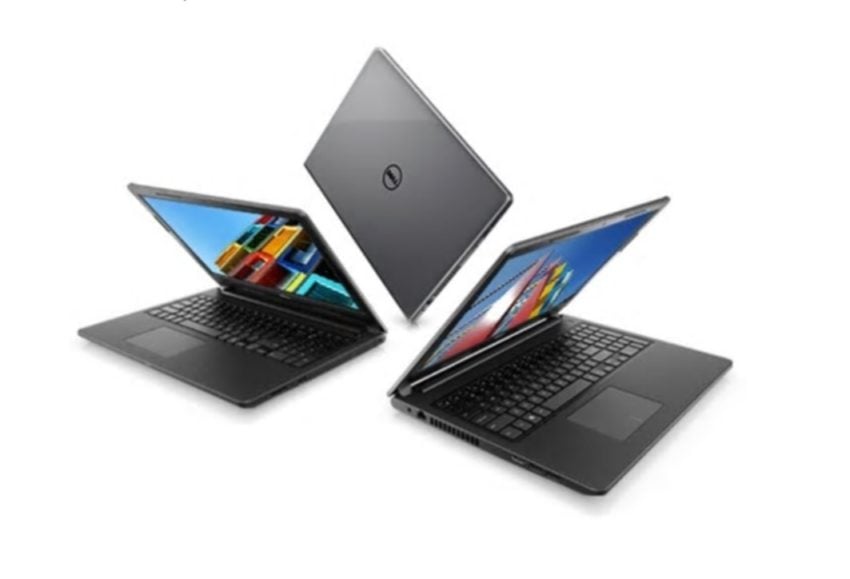 One of Dell's cheapest Windows laptops ever, the Dell Inspiron 15 3000 is for classic laptop lovers. Its 15-inch screen will never leave you wanting to connect an external display and it has plenty of ports and an all-too-rare DVD drive.
You get to choose whether you want the lowest possible price or a more well-balanced machine that costs a little more. The $299 model has 4GB of DDR3 RAM, a 500GB hard drive and an Intel Celeron Processor. Exchanging those for a more performance friendly Intel Core i3 processor, 6GB of RAM and 1TB of internal storage for photos, videos documents and videos brings the price to $429. The $499.99 model has an Intel Core i5 processor and 8GB of RAM.
Every Dell Inspiron 15 3000 has an SD card reader, headset jack, USB 2.0 port, lock slot, Ethernet port USB 3.0 port and a HDMI port. At 8 hours between charges, they should all last through a day of classes or casual browsing at your favorite coffee shop.