The best iPhone 6 case protects your phone from drops, adds a little extra grip to the slippery surface and doesn't add a lot of bulk. Wether you want the best iPhone 6 case for protection or the best slim iPhone 6 case we have the perfect options for you to buy.
After spending months using the iPhone 6 and testing various options these are the best iPhone 6 cases you can buy in 2015.
We've already witnessed users dropping the new iPhone to the ground within a day of buying the iPhone 6 thanks to slippery edges. If you want to protect your investment without taking away from the beautiful design we have a great collection of iPhone 6 cases, covers and screen protectors to choose from.
Read: iPhone 6 Tips and Tricks
Use these different cases to add more battery life to your iPhone 6, help the iPhone survive water and other activities where you need your iPhone in your hand or pocket.
A good iPhone 6 case can protect your iPhone from damage when you drop it, but sometimes you can still break your phone inside a case, which is why you may want to investigate iPhone 6 warranty and insurance options that cover accidental damage.
Related posts include the best iPhone 6 battery case and best iPhone 6 waterproof cases. The top options are listed in the slides below. Read on for our favorite iPhone 6 cases.
10 Best iPhone 6 Cases
Best Leather iPhone 6 Case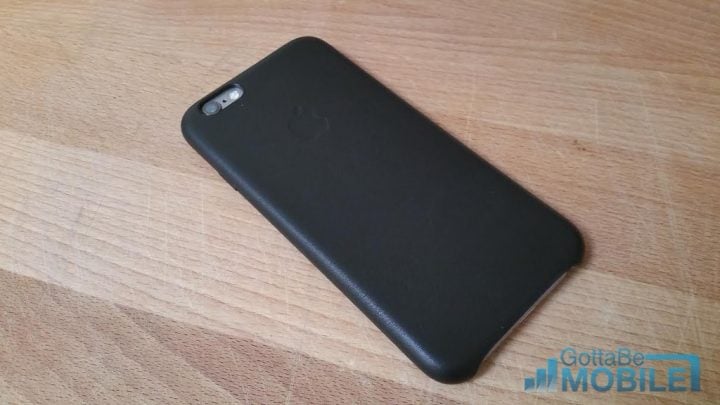 The ultimate leather iPhone 6 case is available from Apple. The official leather case wraps snugly to the iPhone 6 in an array of colors and adds just enough grip to help us hold on to the iPhone while using it.
Read: Apple Leather iPhone 6 Case Review
Apple's official case is thin and light, adding barely any weight or thickness to the iPhone 6. This is why Gotta Be Mobile Editor Adam Mills decided this is the best iPhone 6 case for his device, even though he normally does not use cases.
The official leather iPhone 6 case from Apple is $45 at Apple and other retailers.

As an Amazon Associate I earn from qualifying purchases.