iPhone 6 Concept with Sony Xperia Z Style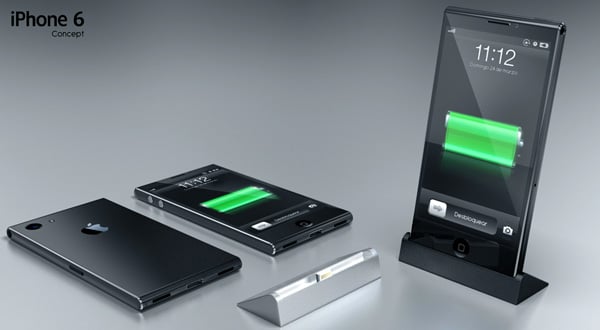 Not every iPhone 6 concept features an Apple inspired design. This iPhone 6 concept from Abel Verdezoto I marries the iPhone 6 with the sleek lines of the Sony Xperia Z for an undeniably attractive hybrid.
In this iPhone 6 concept we get a look at an iPhone with an anodized aluminum back and chrome accents on the sides and edges. The back of this design features a larger lens area, possibly for an improved camera.
Read: iPhone 6 Concept: Sony Xperia Z Design, Bigger Display
The iPhone 6 concept include a small dock and magnets that snap the iPhone 6 into a Lightning dock for charging, syncing and showing off.
We don't get an official size for this iPhone 6 concept, but based on the rest of the renderings, we know that it features a bigger display and a bigger size.

This article may contain affiliate links. Click here for more details.