Waterproof iPhone 6 Concept with No Home Button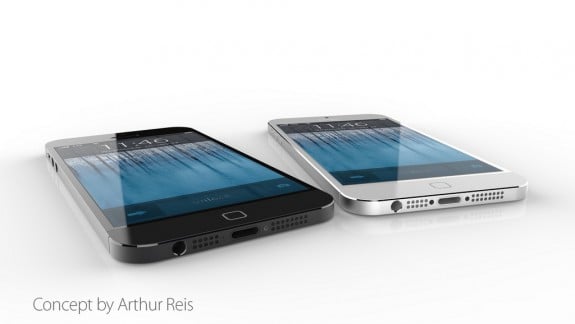 This iPhone 6 concept from Arthur Reis stays true to the iPhone 5 design, focusing instead on features and a new home button design to attract users.
The iPhone 6 concept boasts a waterproof design capable of surviving drops of up to 12m, which sounds shocking, especially in a 6.1mm thin design, but we've already witnessed thinner phones capable of being used as a hammer.
When we talked to case maker Case Mate at CES 2013 the company told us that it believes manufacturers will sort out waterproofing and ruggedness needs in the next few years, something that is possible with the iPhone 6.
Read: iPhone 6 Concept: Waterproof iPhone with New Home Button
Reis also includes a home button similar to the first iPhone 6 concept, in that it can be activated from a touch anywhere on the bottom of the device, much like a trackpad.
In addition to all of this, the iPhone 6 concept includes a 12MP camera with a f/1.8 aperture which could help deliver a better low light photo experience.
Even though this iPhone 6 looks similar to the iPhone 5, it offers a nice set of features and a slimmer look.

This article may contain affiliate links. Click here for more details.