iPhone 6 with a 5-inch Display and Color Options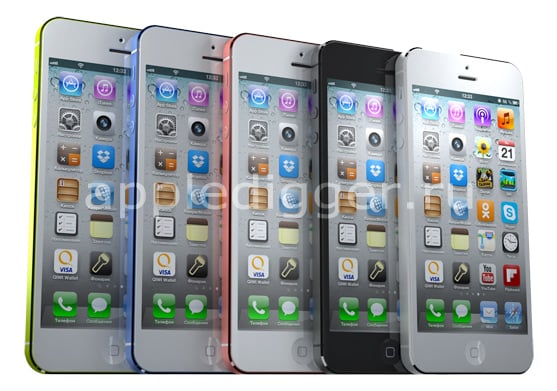 One of the first iPhone concepts of 2013 was for the iPhone 5 Math, a rumored 4.8-inch iPhone that some claimed would arrive in 2013. This concept comes from AppleDigger.
While this is technically a larger screen iPhone 5S concept, it is more likely showing something Apple could deliver as an iPhone 6, so we're sharing it in our iPhone 6 concepts roundup.
The iPhone Math prototype would come in a variety of color options and offers additional room for icons on the screen. Overall though, this phone looks closer to the iPhone 5 than most on our list.
Read: iPhone Mockup Video Shows 5-inch iPhone
The iPhone 6 prototype makes an appearance because there is a demand for an iPhone in multiple color options and clearly consumer demand for larger screen phones.

This article may contain affiliate links. Click here for more details.