iPhone 6 Concept with a Galaxy Note 2 Size Display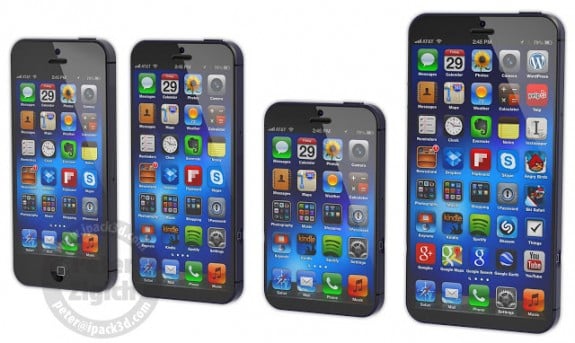 The next iPhone 6 concept in our roundup comes from designer Peter Zigich and shows an iPhone 6 with a larger screen and a new placement for the home button.
Zigich's iPhone 6 concept includes an iPhone 6 with a Galaxy Note 2 size display and dual home buttons. By placing a home button on each side of the iPhone, he hopes to simplify one handed use while offering a larger screen.
Read: iPhone 6 Concept Imagines a Galaxy Note 2 Sized iPhone
In this iPhone 6 concept we get six rows of apps on the screen and the iPhone 6 XL would allow for seven rows with five icons and offer a much larger screen for web browsing, reading and movies.
We also get to see a third option, an iPhone 6 mini with a smaller display that could come with a cheaper price. The three options are shown next to the iPhone 5 for size comparison.

This article may contain affiliate links. Click here for more details.