10 Best iPhone 7 & iPhone 8 Screen Protectors
tech21 iPhone 7 Screen Protectors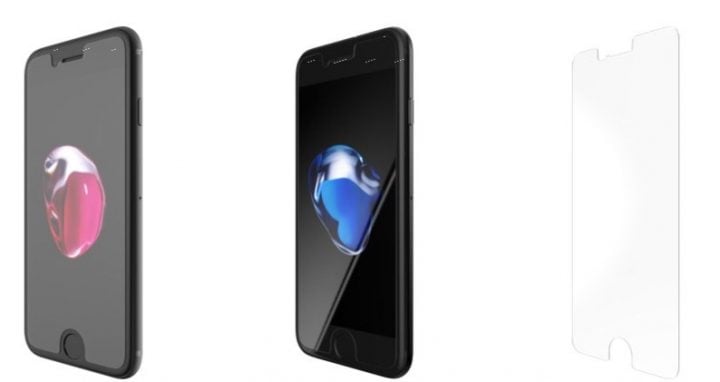 The tech21 iPhone 7, iPhone 8, iPhone 8 Plus and iPhone 7 Plus screen protectors come in a variety of materials and offer different features. Although it will slightly change the look of your screen, the Anti-Glare iPhone 7 screen protector does an amazing job of making it easier to see your iPhone screen in bright sun.
Evo Glass – Unrivalled protection. Premium feel. Smooth and crystal clear, there's nothing quite like the feel of premium glass. Thanks to incredibly tough tempered glass, precision polishing and etching techniques, Evo Glass offers unrivalled protection that is 3.5 times stronger than the market leader
Impact Shield Self Heal – Advanced protection. Enduring clarity. Designed with a reflowing polymer surface layer that smooths over day-to-day scratches and features BulletShield™ to absorb impact force, Impact Shield Self Heal leaves your screen smooth, crystal clear and highly protected.
Impact Shield Anti-Glare – Advanced protection. Perfect clarity. By diffusing and scattering light, Impact Shield Anti-Glare's surface layer gives perfect clarity in direct sunlight. While BulletShield™, used in bulletproof glass, spreads out and absorbs impact force stopping it passing through to your screen
Of the three options, the Evo Glass is the top of the line. Users who constantly hit the iPhone screen on things will appreciate the self healing option that can make small scratches disappear in the course of a day or two. The Anti-glare iPhone screen protector is awesome if you use your iPhone outside for work or play on a regular basis.
The Evo Glass is $44.95, Impact Shield is $34.95 and the Anti-Glare screen protector is $34.95. These are available at T-Mobile and through tech21.