10 Best iPhone Games to Play With Your Girlfriend
These are the best iPhone games to play with your girlfriend, wife, husband, or significant other. Below is a list of fun and exciting games you can play on your iPhone or iPad whether you're together in the same room, miles apart, or during a long-distance relationship.
Whether you or your girlfriend are looking for board games, strategy games, Trivia games, or even shooters like Fortnite to play together, there's at least one good iPhone game for every couple. While some couples bond over XBOX, PlayStation, or PC games, most will find it best to play more casual iPhone games. iPhone games are generally simpler than console games, making them easier for couples to start on equal ground.
A lot of couples meet on dating apps, but once you find a keeper finding games to play as a couple can keep the conversation flowing. While there are a lot of ways to connect with your significant other, couples can connect over their iPhone by playing games together either in realtime or more casually as many of these games will send notifications to take your turn.  That means you don't have to carve a lot of time out of your day to play iPhone games with your girlfriend and take your turns whenever it's convenient for you.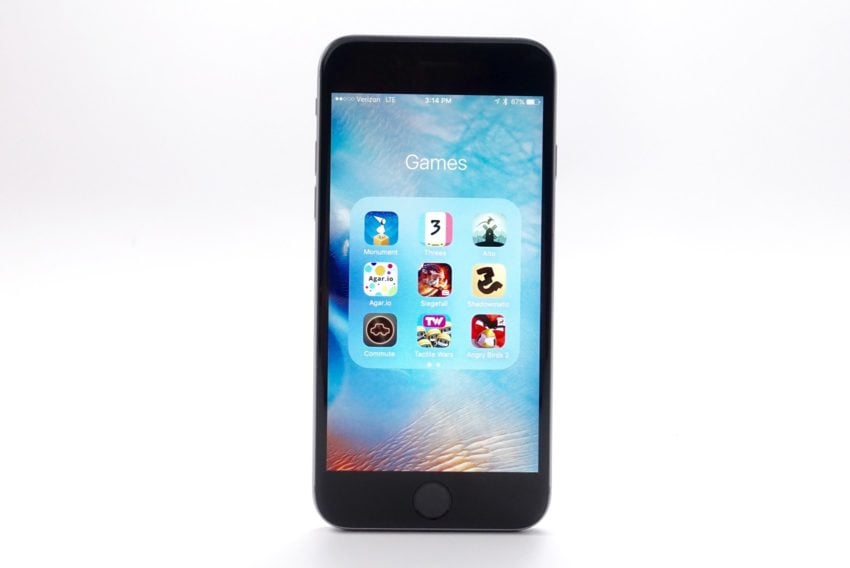 Obviously, the type of relationship you have will likely determine the types of games you play. Some couples can get along just fine even if there's heated competition. Other couples may get into arguments when competitions get too heated. If she's into shooters and being competitive, play COD Mobile or PUBG together. If you're going to game with your significant other, make sure to pick something both of you will enjoy. Don't give up if one of these games doesn't instantly work for one of you as there are plenty of games to choose from.
Shooting games and competitive games aren't for everyone though. Many couples will find iPhone board games more friendly. Role-playing iPhone games are also popular with couples. One of the best Trivia apps will even let you earn real money as you play together, which is awesome. If you win enough, maybe you can take a trip and bring your long-distance relationship a little less distant.
Most of the games for couples on our list are completely free to download and play. At most, these games only cost a few bucks. Keep in mind that some games designed for couples do offer in-app purchases or boosts that may give one half of the couple an unfair advantage. Free or paid, we've found several great games you can play with your girlfriend, wife, husband, or anyone you're trying to spend a little more time connecting with. Information about each game and links to download them are in our slideshow below.
What are the best iPhone games you've played with your girlfriend or boyfriend? Let us know in the comments below and we may add it to this list so other couples can find them.
Words with Friends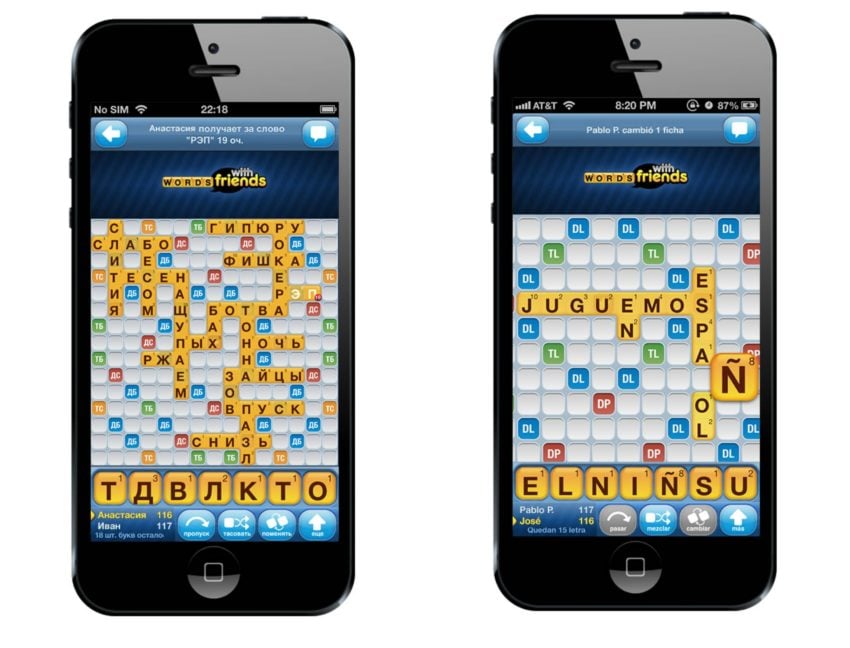 It's an old one, but a classic game that's perfect for couples. Words with Friends is fun, exciting, competitive, and you can even get creative and try to find words that have a special meaning for your significant other.
Test your vocabulary skills (and your dude) with one of the most popular mobile games on the planet. They even have a newer Words with Friends 2 that has more features and other exciting changes. They have weekly challenges, an improved solo mode, support for 6 languages, and it even works in iMessage. You can instantly send your iPhone friend a request to join and play. I'm still a big fan of the original, but you can try either game with your girlfriend.
Download: Words With Friends

As an Amazon Associate I earn from qualifying purchases.