15 Best iPhone Games to Play With Friends
Hangman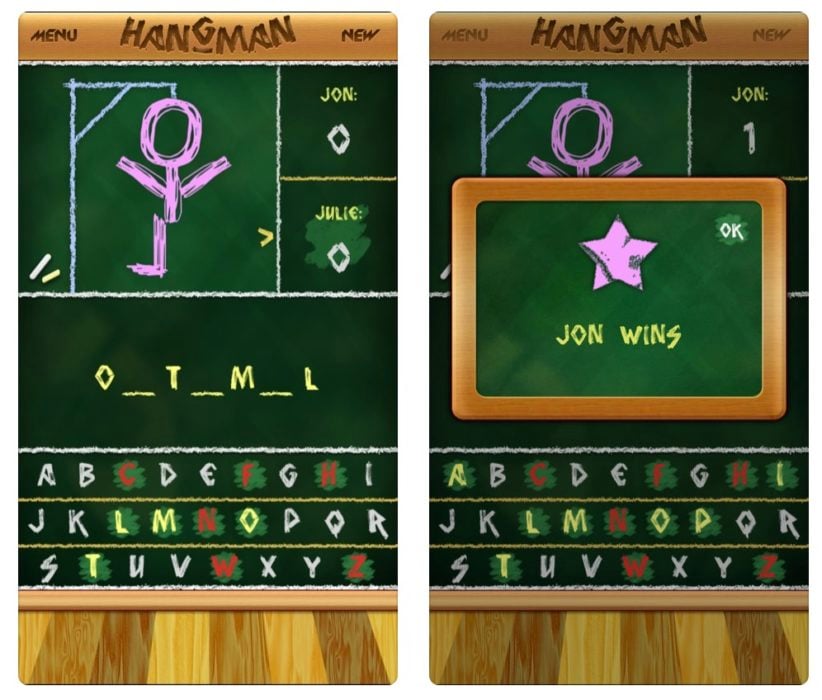 In closing we want to recommend an old classic that everyone will understand, or has played before. Yes, we're talking about the old original Hangman. There are several different versions of this game for mobile, and it's hard to find what you want on the app store.
We're recommending Hangman・because it's one of the best mobile versions of the game.
Yes, that game you enjoyed (or hated in grade-school) is finally available on your mobile phone. They have tons of categories, a nice single or multiplayer mode, and more than enough options to make it a fun game you can play with your friends. Right?
Before you go, we wanted to mention a few other gaming categories for iPhone you might find interesting. If you didn't find something great here, try these instead.