Best iOS 10 Themes for iPhone: Cydia Themes for Winterboard & Anemone
0bscure 7 iOS Theme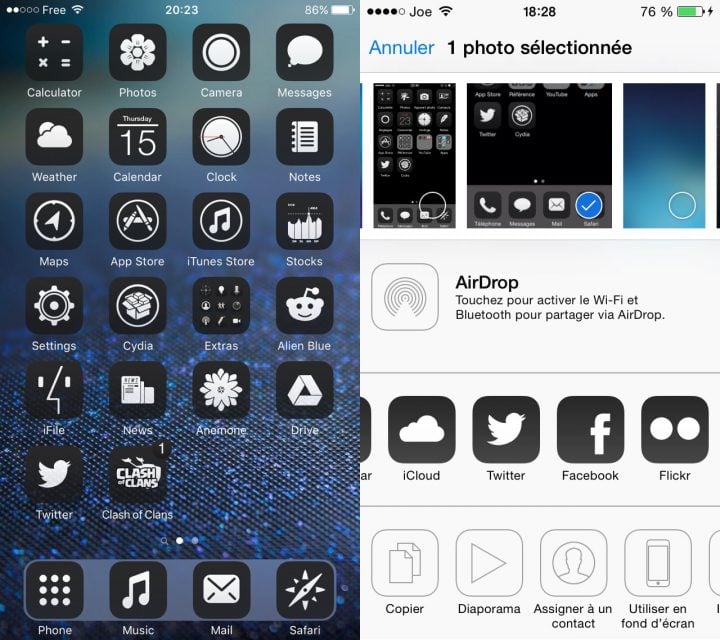 0bscure 7 is a black and white theme that delivers a completely new look to your iPhone. The theme sees frequent updates to fix issues and includes 670 icons that will re-skin your iPhone. When you buy this theme you also get the theme for iPad and an inverted theme free. There is also support for IconBundles and new dock options to choose from.
This theme is not updated yet, but the developer states that he will try to provide an update soon.
0bscure 7 is $0.99 on Cydia

As an Amazon Associate I earn from qualifying purchases.