10 Best Android Music Player Apps for 2019
In this guide we've gathered a list of the best music player apps for Android. Apps that will deliver a better listening experience while you jam out to some tunes. Whether you use Google Play Music, Spotify, or have an SD card full of music these are the apps and services worth using.
Most Android phones already have a music player app, or two, but there are dozens of alternatives on Google Play. Better alternatives with more options or features whether you're a casual listener or an audiophile.
Now that almost every major carrier offers unlimited data, smartphone owners can listen to as much music as they want. These apps will help you do exactly that. You are not stuck with iTunes or Google Music. Try something better in our slideshow below.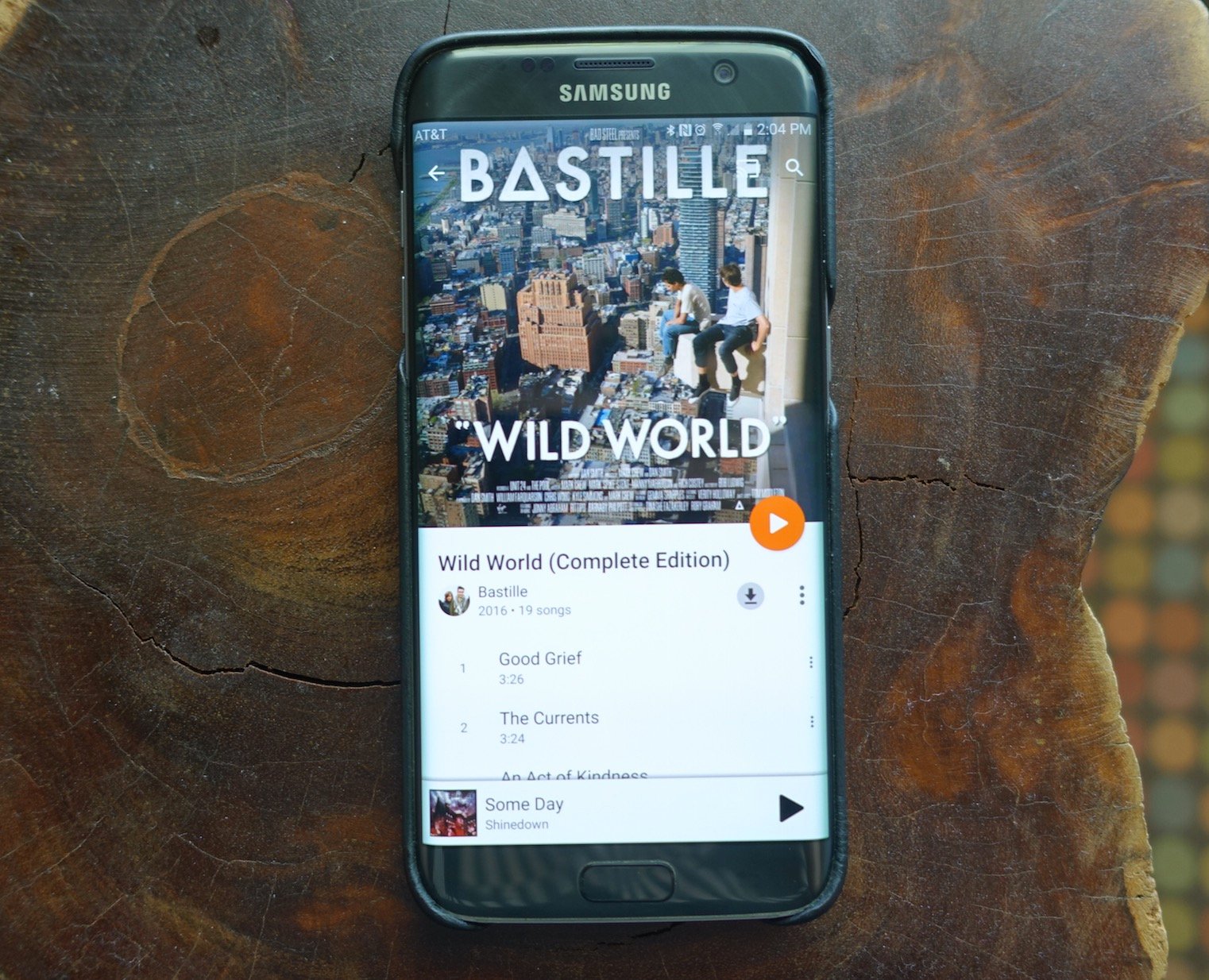 Most users stick to the app that comes pre-installed on their phone like Samsung's Music app. You shouldn't though. And actually, we recommend everyone tries something different. Google Play Music has iTunes transfers and cloud streaming. VLC is very robust and widely used for audio and video. Additionally, PowerAmp is the go-to music player for millions of users and is jam-packed with features.
You can even download Apple Music for Android if you switched from the iPhone and got a Galaxy Note 9. We know subscription music services are getting popular, but some still want to listen to their own library and record collection. If so, use one of these apps.
Best Music Player Apps for Android
PowerAmp
VLC
doubleTwist
Google Play Music
BlackPlayer Free
Equalizer Music Player & Booster
Shuttle
MusixMatch
GoneMAD Music Player
Amazon Music & Others
Our list above simply gives you a quick glance at some of the Android music player apps we recommend. For more information about each one, and a link to download one is available in the slideshow below.
Whether you're looking for local playback, cast support, equalizer controls, iTunes transfers, FLAC audio, or anything else, we have you covered. Basically, if you're looking for a better music experience on Android, these are the best music player apps for 2019. Perfect for your average listener, or an audiophile. Turn it to 11 and enjoy.
PowerAmp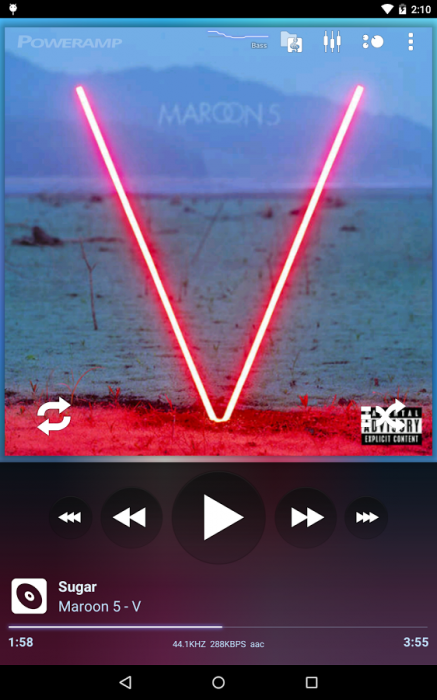 First up has to be PowerAmp, which is what I've been using as my default music player on Android for years. PowerAmp is a fan-favorite for a wide array of reasons, most notably all the features at our disposal. We could talk about all of the features this has for hours. We'll mention a few below too. All you need to know is that you can try it free for 15 days with the trial, and that will convince you. If you like it, spend the $3.99 for the full version.
PowerAmp has a unique yet similar interface, and enough features that anyone and everyone will find exactly what they want. From a big "now playing" image with artwork on your homescreen or lockscreen, widgets, theme and skin packs to change the look, to ID tagging options and more. It's not just visual, this app is loaded with features.
Poweramp has a 10-band graphic equalizer with lots of presets and customization. There's crossfade, gapless audio, lyric support and plugins, downloads missing album artwork and even offers animated artwork too. Not to mention scrobbling, library scanning, customizable lockscreen, replay gain, support for m3u, m3u8, pls, wpl and more. Or playlists from files and folders right on your device. Everything can be completely customized.
Poweramp is basically one music player app that rules them all. The 4 widgets give us tons of controls on our home-screen, and if you don't like the overall look and feel try out any of the themes and skins available for download or on the Google Play Store. This plays nearly anything and everything, looks good, can be fine-tuned to the max and is only $3.99 at the end of the day. Until the new WinAmp arrives sometime in 2019, this is my go-to app.

As an Amazon Associate I earn from qualifying purchases.