15 Best Nintendo Switch Games for 2018
In this guide we'll share a list of the best Nintendo Switch games. Whether it's a return to a franchise you love or a hot new title like Fortnite, we have something for everyone. If you love your portable console or want to get one in 2018, these are the best games for the Switch to help you get started.
Like most Nintendo consoles, you'll find some excellent exclusive games that aren't available on any other platform. Whether that's Legend of Zelda Breath of the Wild, Super Mario or Mario Kart 8.
Read: 13 Common Nintendo Switch Problems & Fixes
That said, the Switch also has a growing collection of fantastic games from 3rd party developers, which is something other Nintendo consoles don't enjoy. From Fortnite to Skyrim, or even the crossover Rabbids Kingdom Battle. The Nintendo Switch has plenty of options you'll love.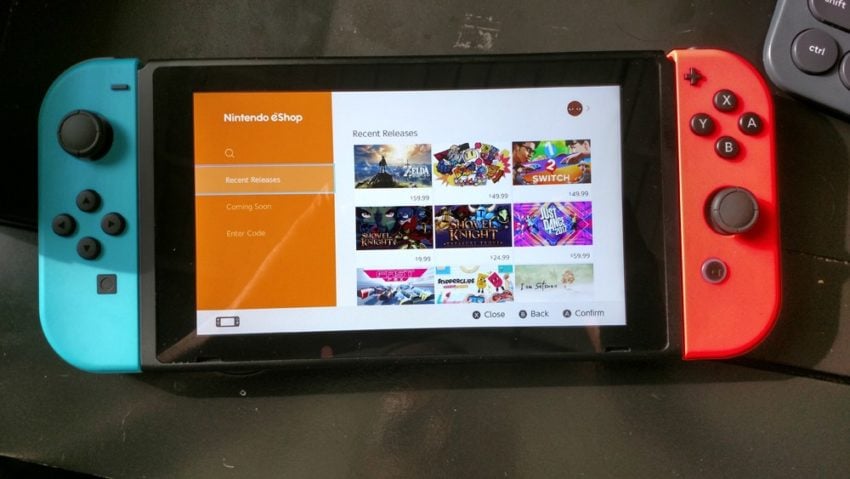 These games will keep you entertained for hours on end, give you some nostalgia, or show your kids what you loved back when you were younger. Basically, we have a little of something for everyone. Whether that's NBA 2k18 or Kirby Star Allies.
Read: 7 Best Nintendo Switch Games Coming in 2018
Then, as we saw from Nintendo at the E3 gaming convention, there are plenty of exciting titles coming in 2018-19. Games for the Nintendo Switch you'll absolutely love once they arrive.
Whether you're playing this hybrid console on the couch at home, or on the go, these are the games we can easily recommend. We're constantly trying new Switch games, and we know which ones are the best. Then, 2018 has a lot in store so check back often for the latest titles. We'll update this list with each new Nintendo Switch game released.
Mario Kart 8 Deluxe
This list is in no particular order, as all of these Nintendo Switch games are an absolute blast.
Who doesn't love Mario Kart? Seriously, this is one of my all-time favorite games, and Mario Kart 8 on the Wii U was a great game too. Mario Kart 8 Deluxe for the Nintendo Switch offers the same amazing core gaming experience as the Wii U. However, they added a bunch of additions specifically for the Switch, as this is the "Dexule" version after all.
Whether that's battle mode, new characters, holding two items at a time to take down 1st place, or the older DLC tracks and courses. And we can't forget multiplayer. You can play with up to 8 different consoles, use split-screen, and more to fully enjoy everything Mario Kart has to offer on the Switch. Even if you played it for the Wii U, we recommend getting the Switch variant. It's a game that never gets old.

As an Amazon Associate I earn from qualifying purchases.