Super Mario Odyssey Release Date, Features & Details
The Super Mario Odyssey release date will bring an open-world and wacky take on Mario to the Nintendo Switch this October.
Revealed with the Nintendo Switch in January, Super Mario Odyssey is a very different Mario game than what gamers used to. It has better graphics and more detail than recent Mario titles. A huge world that feels alive replaces the side-scrolling world of recent games. Mario climbs buildings and uses almost anything in the world to his advantage. His new hat, Cappy, gives him special abilities not seen in other Mario games. For example, he can possess other things in the game.
Read: 7 Nintendo Switch Tips & Tricks
Super Mario Odyssey is the Nintendo Switch's last exclusive game release for 2017. Here's everything you need to know about the game's features, story and deals.
Super Mario Odyssey Release Date, Features & Details
Super Mario Odyssey Release Date
Super Mario Odyssey Story
Super Mario Odyssey Features & Gameplay
Super Mario Odyssey Amiibo
Super Mario Odyssey Pre-Orders
Super Mario Odyssey Deals
Super Mario Odyssey Release Date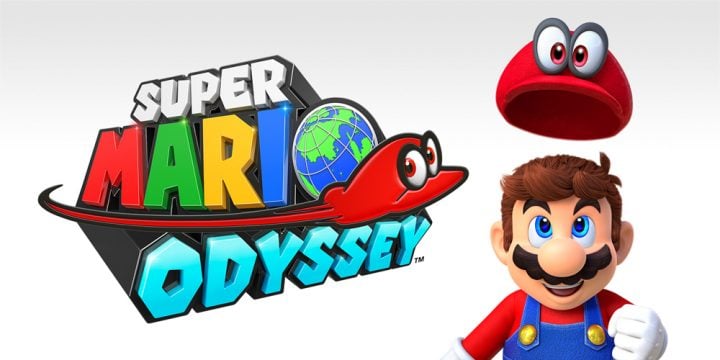 The Super Mario Odyssey release date is October 27th. Nintendo confirmed the date during its E3 2017 video stream. This is the game's worldwide release.
Super Mario Odyssey Story
Super Mario Odyssey begins with a kidnapping. Bowser snatches Princess Peach so that they can marry. It's up to Mario to get here back. To keep him away, Bowser moves around the game's world. This forces the player to explore the game's open-world to save her. Along the way, players pick up new abilities and meet new characters. Some are helpful and some are not.
Super Mario Odyssey Features & Gameplay
Super Mario Odyssey is a sandbox style game. Players can explore the game's areas at their own pace. There hasn't been a sandbox Mario title since Super Mario 64 or Super Mario Sunshine.
This game is filled with new ideas and mechanics. An airship and other vehicles take players to the areas they want to explore. Mario's Cappy hat acts as a weapon in Odyssey. He can use it to attack jump or inhabit objects and enemies. Placing it on a frog allows him to become that frog. He becomes a Tyrannosaurus is the game's E3 2017 trailer. Mario is also customizable. Players can switch his clothes to better blend with a crowd or get new powers.
Super Mario Odyssey supports many of the features that make the Nintendo Switch unique, and that's why it's such an important launch for the console. You can play the game without being docked to their television. It also uses the HD rumble technology in the Joy-Cons to make the console vibrate in your hand. The game doesn't have multiplayer, but it does have co-operative play. You can control Mario while your friend takes control of Cappy, Mario's new hat. Super Mario Odyssey's Snapshot Mode lets you take custom pictures of Mario and upload them using the Nintendo Switch's new social sharing features.
Super Mario Odyssey Amiibo
The Nintendo Switch and Super Mario Odyssey work with Amiibo figures.
The Bowser, Mario and Peach Amiibo made for Super Mario Odyssey are all dressed for the wedding that's part of the game's story. Each of these unlocks costumes in the game, however, you can also earn these outfits without an Amiibo. Nintendo doesn't usually let gamers earn Amiibo add-on content in-game, so that's a big deal.
All the Super Mario Odyssey Amiibo launch on October 27th, so pre-order your favorites now. New Amiibo figures are hard to find after launch, usually. GameStop and Best Buy are already taking Super Mario Odyssey Amiibo pre-orders.
Super Mario Odyssey Pre-Orders
Best Buy, Amazon, GameStop and Target all have Super Mario Odyssey pre-orders available for purchase today. The game costs $59.99. Pre-ordering the game guarantees you a copy on release day.
There are no enhanced editions of Super Mario Odyssey, just physical and digital copies. You can buy the Super Mario Odyssey Special Edition Nintendo Switch if you don't have the console already or want custom-colored red Joy-Cons. Best Buy and [easyazon_link identifier="B075N7RDTM" locale="US" tag="gbm-ea-20″]Amazon[/easyazon_link] both have the $379.99 bundle for sale.
Super Mario Odyssey Deals
There are a few deals Super Mario Odyssey deals available today.
If you have an Amazon Prime subscription, you can save 20% off the cost of Super Mario Odyssey. Just buy a [easyazon_link identifier="B01MY7GHKJ" locale="US" tag="gbm-ea-20″]physical copy[/easyazon_link] of the game from the online retailer. That brings the cost of the game to $47.99.
Members of Best Buy's Gamers Club Unlocked program also save 20% when they buy a physical copy of the Super Mario Odyssey. Additionally, pre-ordering early gets Best Buy Rewards members a $10 gift code. A Best Buy Rewards membership is free, but Gamers Club Unlocked costs $29.99 for two years.
10 Best 2017 Nintendo Switch Games Coming
Sonic Forces
Featuring three protagonists, Sonic Forces will offer platforming and an all-new story when it arrives on video game consoles – including the Nintendo Switch – in 2017.
We know that Sonic Forces lets gamers create their own characters. Players must base this character on one of seven different classes that come with their own advantages and abilities. Sonic Team calls these custom characters "Avatars," and there are hundreds of cosmetic items for Sonic Forces players to add some style to their creation.
You can skip the custom character mode and enjoy two generations of Sonic game play: 2.5D and 3D. The 2.5D mode offers the classic side-scrolling Sonic experience from your childhood. 3D Mode plays more like Sonic Unleashed. All game worlds and characters are three-dimensional, just like they would be in a modern game.