13 Nintendo Switch Problems & Fixes
Whether you're at home or on the go, Nintendo Switch problems can ruin your gaming experience. That's why you need these tips to fix them.
Nintendo Switch doubles as a living room gaming console and a way to play your favorite games away from home. And so, the Nintendo Switch problems that you run into are twice as frustrating. Some gamers report that their Nintendo Switch Joy-Cons, the two controllers you need to play games, suddenly stop communicating with the console. Other gamers have issues installing the latest titles on their system, even though it appears they have everything they need to get gaming.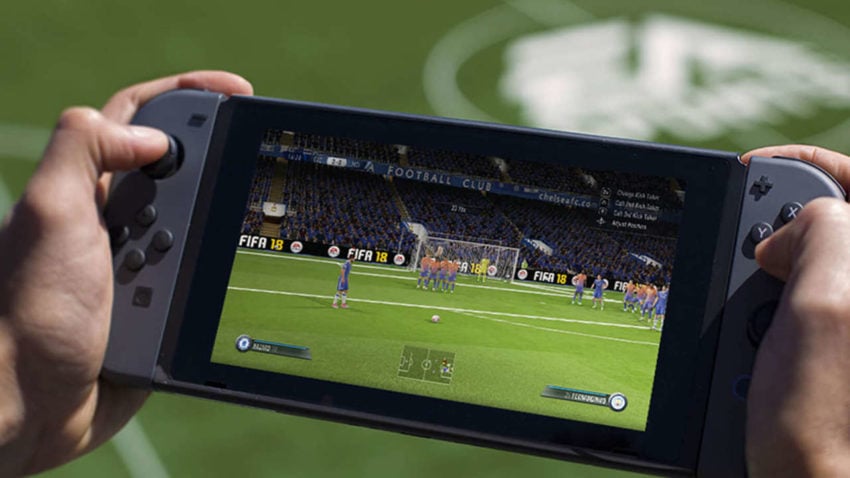 Read: Nintendo Switch Release Date & Price: What it Is and What it Isn't
Here are the Nintendo Switch problems we're tracking now. When possible, we've included fixes for the issues sourced directly from the community or Nintendo's own support channels. Gotta Be Mobile will continue to update this breakdown with new Nintendo Switch problems and fixes over time.
Nintendo Switch Problems
Nintendo Switch Left Joy-Con Signal Loss
The Nintendo Switch comes with two Joy-Cons. One of them has well-documented reception issues.
Early Nintendo Switch consoles come with a left Joy-Con that periodically loses its connection when attached to the Joy-Con Grip that Nintendo includes in the box. Why this is happening is unclear, but the controller will reconnect after a few seconds. This doesn't happen when connected directly to the Nintendo Switch.
You must manually connect the Joy-Con back to the Nintendo Switch every time this happens. If you just purchased your Nintendo Switch, be sure to exchange your console for another before your return period ends. A new set of Joy-Cons costs $78.98 at [easyazon_link identifier="B01N6QKT7H" locale="US" tag="gbm-ea-20″]Amazon[/easyazon_link].
Read: How to Set Up Nintendo Switch
Nintendo Switch Problems: Can't Add Storage Using USB 3.0 Port on Dock
The Nintendo Switch's television dock includes a single USB 3.0 port, but you can't use that USB port to add a hard drive to the console. Instead, use the MicroSD Card underneath the kickstand to add more space for your games.
Read: How to Find the Nintendo Switch in Stock
Nintendo Switch Problems: Nintendo Switch Software Update
When you get your Nintendo Switch, it won't be in working order. Games will play fine, but the console's social systems and eShop won't be there. You must download the latest Nintendo Switch software update to enable them. Do not tether your Nintendo Switch to your Android-powered smartphone or iPhone to download this software update.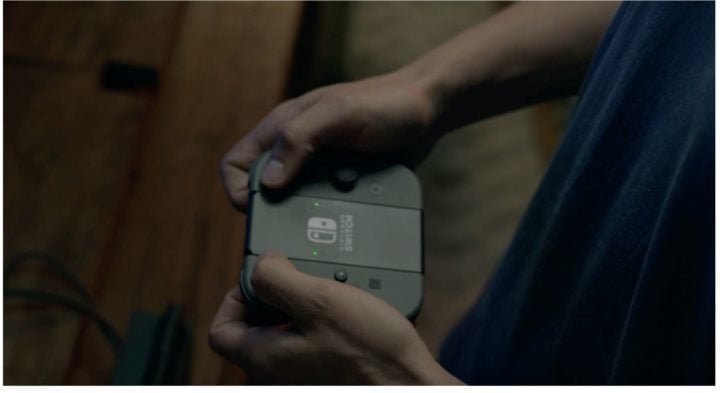 Nintendo Switch Problems: Missing Voice-Chat & Lobbies
If you game on PlayStation Network or Xbox Live regularly, you're used to voice-chatting and creating parties to play with your friends. Unfortunately, Nintendo hasn't added these features directly to the Switch yet. You must download the Nintendo Switch Online app for iPhone and Android to voice chat with other gamers and talk to your friends.
Nintendo Switch Joy-Con Grip Won't Charge Joy-Cons
This is more of a misunderstanding than a problem with the system. Nintendo includes a Joy-Con Grip with every system. Lots of marketing materials show the Joy-Con Grip charging the Joy-Cons too. Problem is, the grip featured in those materials isn't the same as the one included in the box.
Unless you've purchased the Joy-Con Grip that includes charging, you must dock your Joy-Cons to the side of your Nintendo Switch when they need charging. The Nintendo Switch Joy-Con Charging Grip costs $28.86 at [easyazon_link identifier="B01N33MFPK" locale="US" tag="gbm-ea-20″]Amazon[/easyazon_link].
Missing Nintendo Switch Apps (Update)
Missing Nintendo Switch apps are another misunderstanding. Nintendo has said publicly that it aimed to first create a great video game console before it added apps. With the console now available, it's finally bringing video entertainment apps to owners. Hulu is the first video app to arrive in the Nintendo eShop. Anyone with a subscription can download it to their console today.
Read: Netflix Coming to Nintendo Switch, but when?
Orange, Black and Blue Screens When Waking
Members of the Nintendo Switch community on Reddit report getting orange, black or blue screens when trying to wake their Nintendo Switch consoles from sleep. Why this is happening remains unclear. Holding down the console's power button and waiting for the display to turn black solves the issue.

Nintendo Switch Problems: No Way to Transfer Saves
It's not your imagination, the Nintendo Switch doesn't allow you to move games or game saves to external storage. Right now, that means that if you damage your system, you will need to start your games all over. "At this time, it is not possible to transfer save data from one Nintendo Switch system to another," Nintendo told Polygon.

Nintendo Switch Problems: Missing Online Functionality & Nintendo Accounts
To get the most of your Nintendo Switch, you need a Nintendo Account. This account links to the local account you created for your console during setup.
After pressing the Home button, head to the Systems Settings area. Then select Users. Select the profile you'd like to link and choose Link Nintendo Account.
Read: How to Add a Nintendo Account to Nintendo Switch

Nintendo Switch Problems: Dead Pixels on the Screen
A number of Nintendo Switch users are reporting that their console came with dead pixels. Dead pixels are tiny areas on the display that won't change colors. We don't know the scope of the issue right now. The problem is big enough that Nintendo has added an area for it to its FAQ section at Nintendo.co.uk.
"Small numbers of stuck or dead pixels are a characteristic of LCD screens. These are normal and should not be considered a defect," the entry reads. If you have this issue, exchange your Nintendo Switch for another.

Nintendo Switch Problems: Bad Wi-Fi
Some users are reporting that their Nintendo Switch consoles can't maintain a solid Wi-Fi connection, even when they are very close to the source of the Wi-Fi. Nintendo hasn't posted any guidance on this issue, but it's a good idea to return your console if it's having this problem.
Nintendo Switch Problems: Warping Issue
At least one Nintendo Switch Reddit community member reports that their console has warped because of use. A Community member posted a picture of their Nintendo Switch along with the cover of an Apple iPad for reference. In the picture, you can clearly see where the plastic enclosure of the console has warped over time.
This an issue Gotta Be Mobile has noticed with its own Nintendo Switch console. Nintendo hasn't said anything about the issue publicly, but it's best to avoid using the dock if you begin to notice any warping.

How To Fix Stuck Nintendo Switch Game Installs
If your Nintendo Switch game installs are getting stuck, it's because your console doesn't have enough room for the game. Either you have installed so many games that you have filled its 32GB of internal storage or the game you're trying to install is so big that it requires more than 32GB of free space.
To fix this Nintendo Switch problem, buy one of the best Nintendo Switch MicroSD cards. Slip the MicroSD card into the slot hidden underneath your console's kickstand.
10 Best 2017 Nintendo Switch Games Coming
Sonic Forces
Featuring three protagonists, Sonic Forces will offer platforming and an all-new story when it arrives on video game consoles – including the Nintendo Switch – in 2017.
We know that Sonic Forces lets gamers create their own characters. Players must base this character on one of seven different classes that come with their own advantages and abilities. Sonic Team calls these custom characters "Avatars," and there are hundreds of cosmetic items for Sonic Forces players to add some style to their creation.
You can skip the custom character mode and enjoy two generations of Sonic game play: 2.5D and 3D. The 2.5D mode offers the classic side-scrolling Sonic experience from your childhood. 3D Mode plays more like Sonic Unleashed. All game worlds and characters are three-dimensional, just like they would be in a modern game.

As an Amazon Associate I earn from qualifying purchases.