The Best Nintendo Switch Stands & Docks in 2018
The Nintendo Switch dock is perfect for playing on your TV, but when you want to play at a table, desk or on a tray table, you will want a stand. The Switch comes with a built in kickstand, but you can't use it while charging on the go with a Switch battery pack. For that you will want to buy a Nintendo Switch stand or portable dock.
You can by a stand, which is simply an accessory that elevates the Switch to a better angle and allows you to connect a charger. Or, you can buy a portable Nintendo Switch dock that lets you charge and plug into a TV with HDMI so you can play on the big screen.
Here are the best Nintendo Switch stands and docks.
Best Nintendo Switch Stands & Docks
Hori Compact Play Stand
Insignia Switch Dock Kit with HDMI
Nintendo Switch Stand Compact Holder
Nintendo Switch Case with Stand
Charging Dock for Nintendo Switch
BD&A Nintendo Switch Joy-Con Charging Dock
Hori Compact Play Stand - $12.99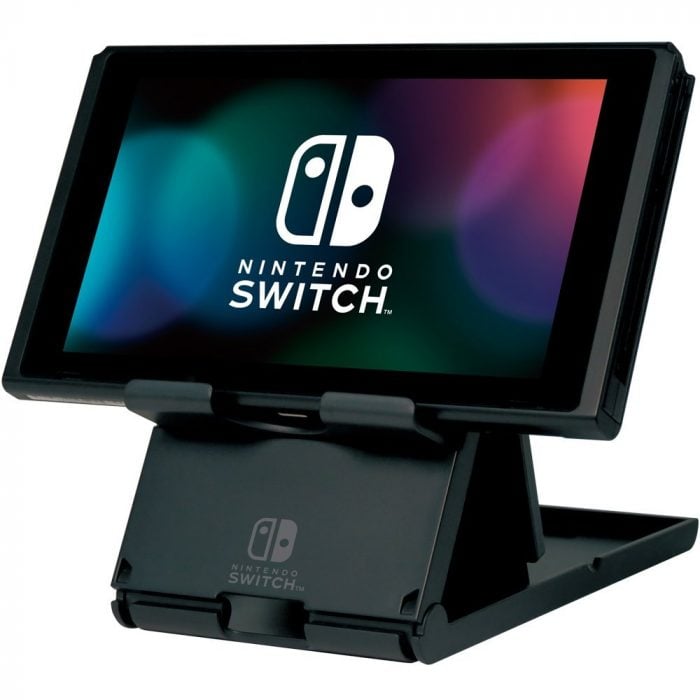 The Hori Compact Play Stand collapses in on itself when not in use. This allows you to slip it into the same carry case or bag that holds your Nintendo Switch console.
The kickstand mechanism is adjustable, so you always have the best viewing angles possible. A very useful shelf holds the console high enough that you can run the charging cable to the bottom of the Switch without interference.
This is an excellent and affordable Nintendo Switch stand that is perfect for taking with you on trips.