15 Best Official Galaxy Note 9 Accessories
These are the best official Galaxy Note 9 accessories made to compliment your phone. If you want to get the most out of Samsung's phablet you'll want to buy a Note 9 case, spare charger, headphones, wireless chargers, and an extra S-Pen or charging cable. And while there are tons of accessories at Amazon or Best Buy, the best ones come right from Samsung.
This year Samsung is offering some neat accessories that can enhance your Galaxy Note 9 experience. Like clear cases with a kickstand, different S-Pen colors, and a neat new duo wireless charger.
Read: How to Claim Your Free Fortnite V-Bucks with Note 9
Whether you bought it on launch day or just got the Galaxy Note 9, you'll want at least a few of these accessories. And while Samsung did give out a free pair of headphones for those that pre-order, everyone else will want to scroll through our slideshow below.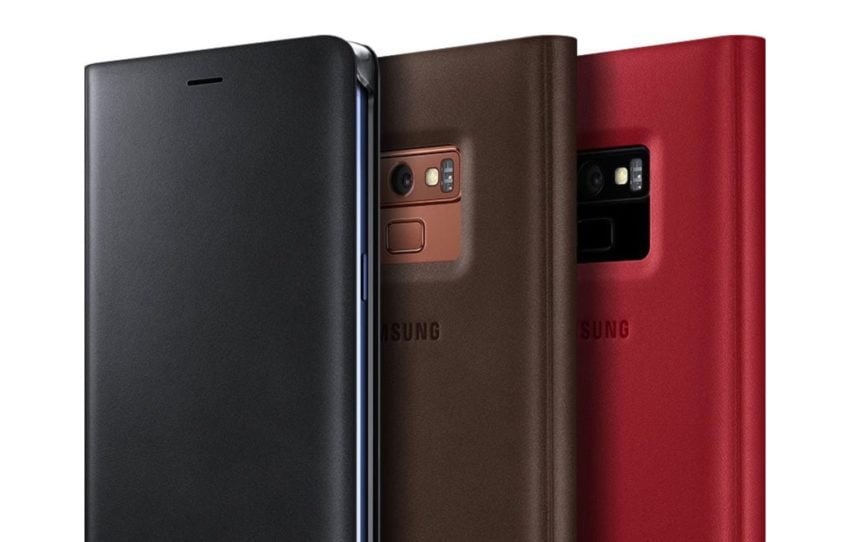 Each year Samsung introduces a few new accessories, and we're seeing exactly that for the Note 9. However, that also means favorites from earlier years disappear. Like those premium genuine leather cases, which Samsung no longer offers. Instead, you can get a case in several different unique materials like Alcantara fabric or silicone.
Read: 10 Cool Things the Galaxy Note 9 Can Do
Samsung's official cases offer excellent protection too, often better than 3rd party options. That way you know the 6.4-inch screen will stay safe from life's daily hazards. Then, they're offering a nice kickstand case, dual wireless chargers, spare S-Pens, LED cases and more. We did get a beautiful new leather wallet case this year, for those interested. Basically, there's a little of something for everyone. They don't offer screen protectors, but we have a roundup of those right here.
Everything detailed below is available on Samsung's website. Before we begin our slideshow, once you get your Note 9 check your email. Samsung usually sends each owner a coupon code for 30-50% off its official accessories once you create a Samsung account. Check for that and use it to get something below at a steep discount.
Galaxy Note 9 S-View Flip Kickstand Cover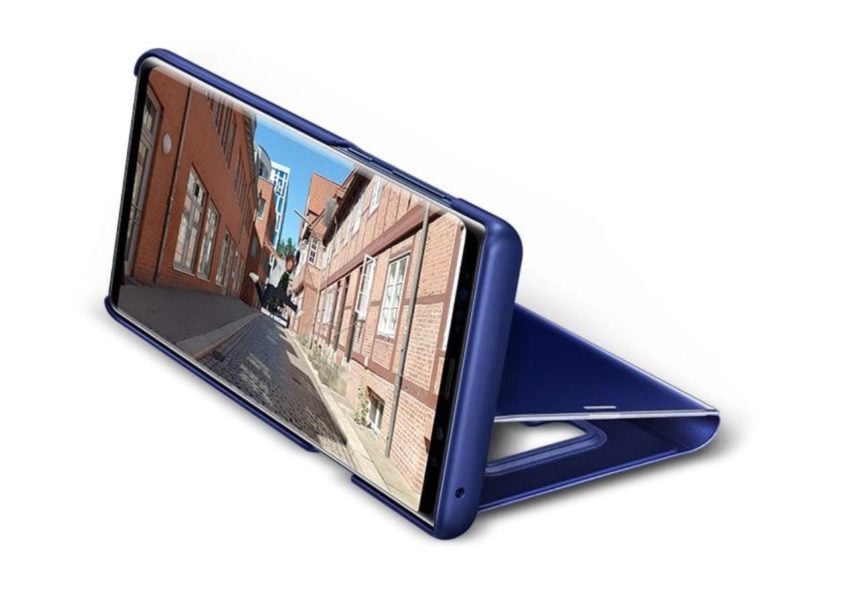 It's worth noting that most of the accessories for the Note 9 aren't anything new. We've seen similar options for the Note 7, S9, or Galaxy Note 8. That said, let's get started.
The first case on our list is one of the most popular official Samsung accessories. The S-View case serves multiple purposes which is what makes it so great.
The S-View standing clear cover is a popular choice. Not only does this have a kickstand built-in (when you fold it backward) but the flip case protects that big 6.4-inch screen. Additionally, the front of the case is transparent so you can see information even when the case is shut. Basically, it protects the phone without limiting features. You'll be able to see the always-on display, incoming notifications, calls, weather info and more even when the case is closed. So whether you want to keep your phone safe or watch a show on Netflix hands-free, this is a good place to start. The ClearView Standing S-View Cover comes in multiple different colors.

As an Amazon Associate I earn from qualifying purchases.