9 Best Samsung Galaxy Note 9 Screen Protectors
Here are the best Samsung Galaxy Note 9 screen protectors to keep your phone safe and scratch-free. With such a huge 6.4-inch curved display we absolutely recommend everyone get a screen protector. Which is why we'll tell you about the few different styles available, then suggest a few worth buying.
This new Galaxy is big, fast and has lots of cool features. It's also super expensive and costs over $1,000. And while the Note 9 is durable, when you spend that much money you'll want to protect every inch.
Read: 19 Best Galaxy Note 9 Cases
There are two main styles of Galaxy Note 9 screen protectors available. We've found one for under $6, which is a lot better than spending $200+ to fix a broken screen. However, reputable brands or more durable tempered glass can cost upwards of $50. We have both in our slideshow below.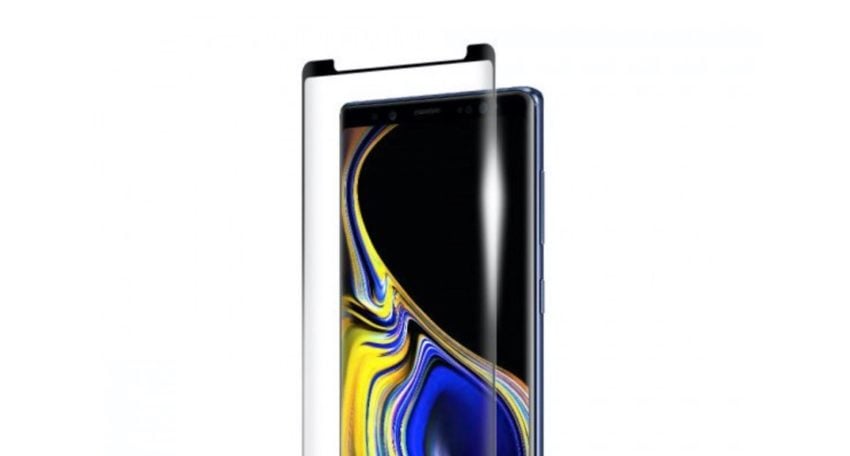 Choosing the right Samsung Galaxy Note 9 screen protector is important. Not just because you're looking to protect the display from scratches, but to make sure it fits the curved screen. Some of the cheaper options will give you touchscreen responsiveness issues because they don't fit the curved edges on the phone. That's why we've gathered a list of Galaxy Note 9 screen protectors from brands we know and use ourselves.
And we recommend investing in a quality screen protector from a reputable brand, a cheap film is better than nothing. Every little bit helps, especially if you don't plan on using a case. The more expensive protectors use reinforced and tempered glass that is both scratch and shatter-resistant.
Either way, you'll want a Note 9 screen protector to keep the phone safe from life's daily hazards, like being in a purse or a pocket full of keys. We have great options from top brands like Spigen, BodyGuardz, WhiteStone, ZAGG, amFilm and more. We'll update this list as we try each protector. While you're here, take a peek at our Galaxy Note 9 user guide with over 40 tips and tricks.
amFilm Full Cover Tempered Glass ($12)
The first Galaxy Note 9 screen protector on our list is what I'm using myself. Protection from the popular brand amFilm. They're offering a full-coverage tempered glass that's color-matched to the phone. It covers the entire front of the phone, not just the screen.
amFilm has the highest rating of any screen protector for the Galaxy S7 Edge and the Galaxy S8, two of Samsung's first popular curved screens. Which is exactly why we trust them on the Note 9.
They use a unique dot-matrix design to cut down on glare or fingerprints, making each glass perfect. It's only 0.03mm thin and barely noticeable, yet scores a 9H on the hardness scale for durability. My favorite aspect is the easy installation/alignment tray that comes in the box. Making installation a breeze. Give these guys a try!