11 Best Official OnePlus 5 Accessories
Now that the new OnePlus 5 is available buyers will want to consider getting some official accessories. While there aren't many OnePlus 5 cases for sale yet, some of the best cases, covers, and screen protectors are the ones made by OnePlus themselves.
Official OnePlus 5 accessories and cases start as low as $19.95, which is far cheaper than the $200 or more it will cost to replace a broken screen. This is why we recommend a case for your phone. Every accessory from OnePlus will be available starting June 27th.
Read: OnePlus 5 vs Galaxy S8
Because this powerful new phone only costs $479, buyers will be able to use some of those savings and put it towards a OnePlus 5 screen protector or fancy sandstone case. Similar to its previous phone releases, the company has multiple different accessories you'll want to consider.
The OnePlus 5 is still brand new so we aren't seeing too many cases or accessories from popular brands like Spigen and Incipio. As a result, almost the only option for early adopters or those who get it on release day will be official accessories sold by the company themselves.
That said, OnePlus is offering some pretty impressive deals. They have the usual array of flip cases, silicon cases, spare Dash chargers, and headphones. Not to mention real wood and sandstone covers. These give the phone a unique look and feel and offer some added protection from life's daily hazards.
All of the OnePlus 5 accessories and cases in our slideshow below are brand new, specifically for its new phone. We recommend buying at least a case or two, the tempered glass screen protector, and a dash car charger. These are the best official accessories for the OnePlus 5.
OnePlus 5 Sandstone Cover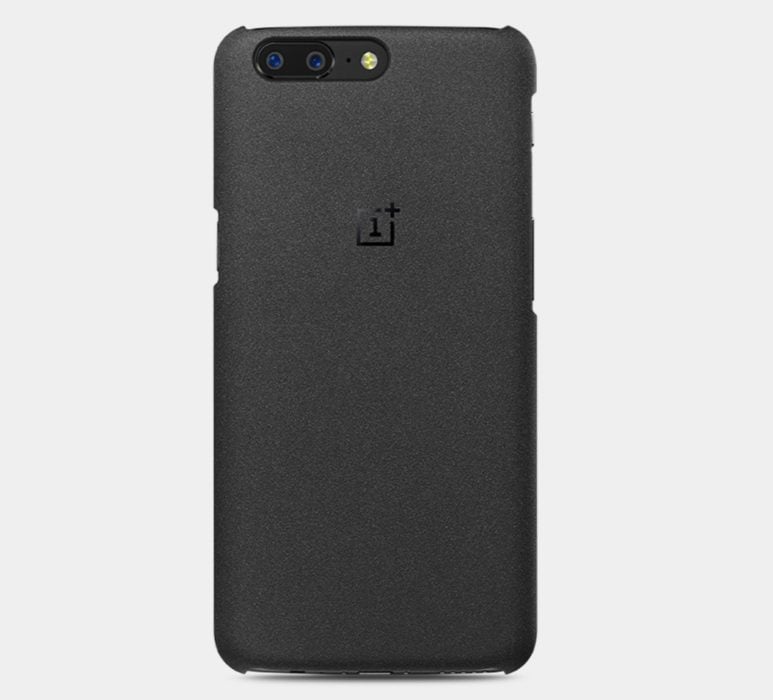 OnePlus makes a slew of different cases and covers, and the most popular one is always the Sandstone case. The reason for this is the original OnePlus smartphone wasn't made out of plastic or metal but finished in a very unique Sandstone finish on the back.
This is something many early fans and buyers loved. The textured but durable feeling of sandstone on the phone. And while the last few phones didn't come in Sandstone, the company still offers that beautiful finish in a case.
It's worth noting that this is a snap-on cover more than a case, so it doesn't cover the body of the phone 100%. However, it's still more than enough to protect it from the occasional damage or drops.

This article may contain affiliate links. Click here for more details.