In this guide we'll share a list of the best OnePlus 5T cases available and what each one has to offer. Your phone might be over a year old, but it's still worth protecting. In fact, with a big 6-inch OLED screen a case for your OnePlus 5T is highly recommended.
Like newer phones from Samsung and Apple, the OnePlus 5T comes with a screen that's almost bezel-free. This makes it look great at the expense of being more fragile. Don't worry though, as we've found some great cases to protect it from life's daily hazards.
We've found OnePlus 5T cases for as low as $5, which is better than spending $200+ to repair a damaged device. Our list has thin cases, cheap options, kickstand cases, or heavy-duty rugged protection. We even have a few $30 cases from OnePlus made specifically for your phone.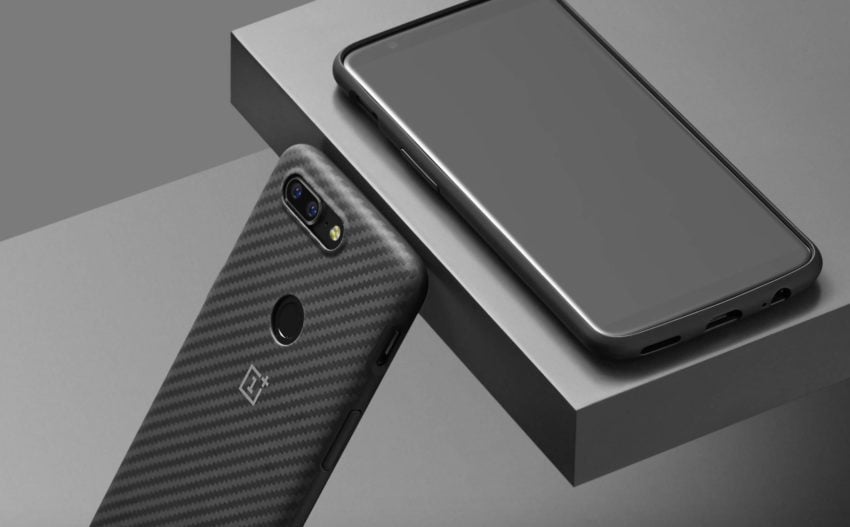 While we recommend investing in a quality case from OnePlus themselves, even cheap $5-$10 TPU cases on Amazon are better than nothing. In fact, some of those cheap TPU cases offer the most protection. Yes, more expensive options offer thicker and durable materials or extra features, but a cheap case will do just fine. Well, unless you want a wallet or kickstand case.
Read: 10 Best OnePlus 5T Screen Protectors 
Additionally, many users skip buying a case because they don't want to cover up the premium design. If so, consider one of our clear cases. That way you can show your OP pride without going naked and risking your phone. Otherwise, one drop could break it and you'll have to get a new OnePlus 7 in 2019.
A case will help prevent damage or scratches to the dual cameras on the back of your phone, make it easier to hold and keep the 6-inch screen safe. While some of the biggest brands like Incipio and Otterbox didn't release OnePlus 5T cases, owners still have several options to choose from, like Spigen. We've done the hard work for you, so pick a case from our slideshow below.
OnePlus Sandstone Protective Case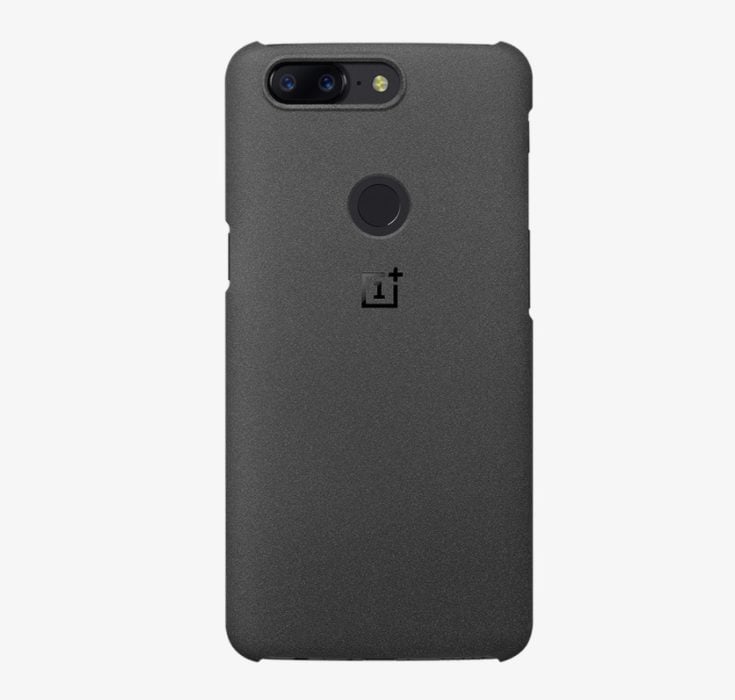 Our first recommendation is a case by OnePlus themselves. They continuously offer excellent accessories for every phone released, including the OnePlus 5T.
One of the most popular OnePlus cases is the Sandstone case, which matches the styling of the original first few phones from the company.
The Sandstone Protective hard case is the perfect blend of protection, style, and texture. Meaning it will keep your phone safe, it looks good, and the Sandstone finish on the back makes it very tactile and easy to hold. That way you won't accidentally drop this otherwise slippery phone.
OnePlus reinforced the corners, and added raised edges and lips to the camera lens, fingerprint scanner, and screen to keep the entire phone safe. This is still one of my favorite cases ever released and now it's only $12.