Best Samsung Galaxy S5 Accessories
USB OTG Cable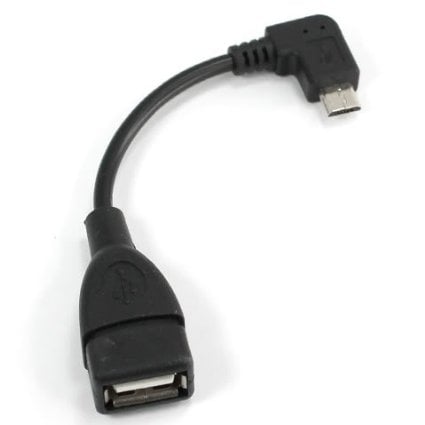 The Samsung Galaxy S5 supports USB OTG, which means this affordable cable makes it possible to connect a USB flash drive to the smartphone to add storage.
This is not as handy as a Micro SD card for carrying the phone around, but if you download a video it is an easy way to watch it on the Galaxy S5 while on a trip.
We need to test it still, but this same cable should let you connect an Xbox 360 controller to the Galaxy S5 for a better gaming experience.
$2 at Amazon