Best Samsung Galaxy S5 Accessories
Gear Fit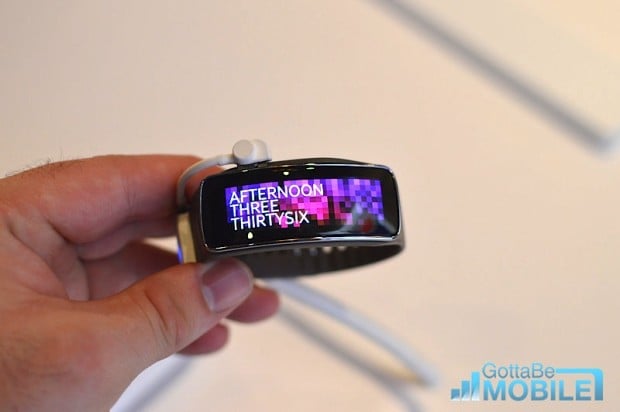 The Samsung Gear fit is a nice Galaxy S5 accessory that pairs up with the S Health app to help users track their health and fitness. The Gear Fit is a $200 accessory that is much like a fitness band, but it can also deliver some smart watch features like notifications and alerts.

Read: Gear Fit Hands On
There is a small pulse reader on the back side that measures your heart rate and syncs it to the Galaxy S5 S Health app for easy tracking. If you plan to burn a set number of calories during a run or workout the Gear Fit can tell you to run faster or slower to hit the goal within the allotted time.
$199 at Amazon