12 Best Smart Home Gadgets for 2019
Lutron Caséta Smart Lights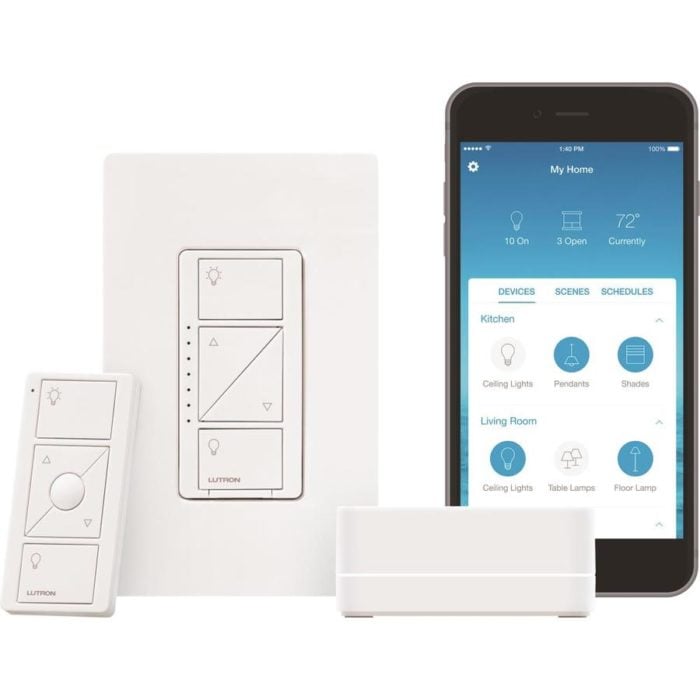 The Lutron Caséta smart lighting system is hands down the best way to control a whole room of lights. You replace the switch instead of each individual light, and you still have physical switches which are sometimes better than using your phone or voice.
I've been using Lutron to control my kitchen, outside and office lights for a year and this is the system that I am expanding to other rooms in 2018 as well as adding to family member's homes as they explore. It's simple to install, easy to use and you can choose from a variety of options.
I'm using it with a one way switch, a three way switch and also controlling lamps. It's a very easy DIY install and it works with Apple HomeKit as well as with Alexa Routines. I walk into my office and I can say turn on work, and it turns on two sets of office lights as well as triggers other actions that Alexa can control.
The Lutron Caséta system starts at $99 at Amazon, Lowes, Best Buy and other retailers.

As an Amazon Associate I earn from qualifying purchases.