Best Star Wars Battlefront Black Friday Deals
If you're looking to grab a Star Wars Battlefront deal this week you're in luck because there are several deals out there that will save you some money. This list will help you find a Star Wars Battlefront Black Friday deal and more.
Star Wars Battlefront has arrived for Xbox One, PS4 and PC. The game isn't perfect but it's still worth a look from those who love the Star Wars series and those that want to play as Luke Skywalker and experience epic battles on Hoth and Endor.
We've rounded up the best Star Wars Battlefront Black Friday deals to help save you some money or get something extra with your purchase. There's a chance we'll see more deals emerge later this week but these will help get you started.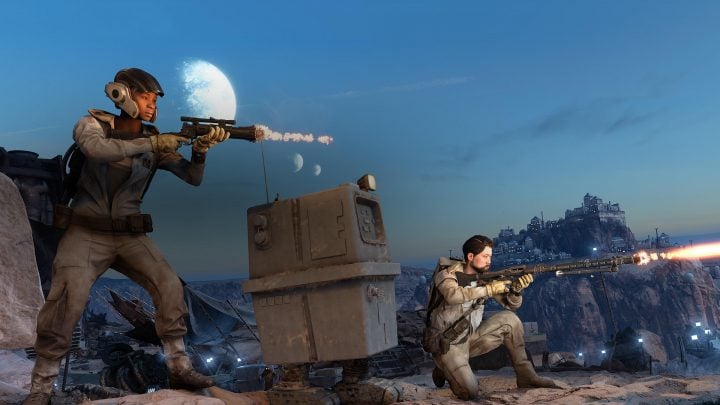 Best Star Wars Battlefront Black Friday Deals
Several of these Star Wars Battlefront deals won't be available until Black Friday but there are a few that are available right now. You don't have to wait until Thanksgiving 2015, Black Friday 2015 or Cyber Monday 2015 to save on EA and DICE's new entry into the Star Wars series.
Best Buy Black Friday Deal
Best Buy Black Friday includes a Star Wars Battlefront deal that will get you three months of Xbox Live or PlayStation Plus for only $5. Normally, this would cost you $25 for Xbox Live and $18 for PlayStation Plus.
This is going to be a nice deal for a lot of people because Star Wars Battlefront is an online game. The only way you'll be able to jump into 20 versus 20 battles is if you're logged in online. So if you're looking to save a little bit, this is a way to do so and get the game in the process.
GameStop Black Friday Deal
If you're looking to buy multiple games, GameStop's Star Wars Battlefront Black Friday deal is worth a look.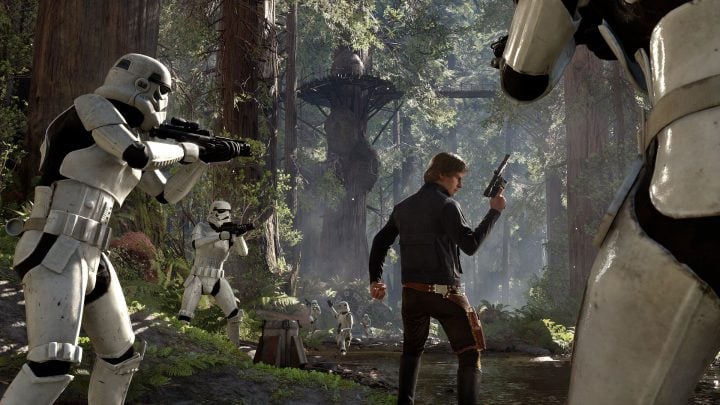 This GameStop Black Friday deal will net you another game for $30 if you buy Star Wars Battlefront at full price. Full price is $60 at GameStop.
You can take half off of several quality titles including FIFA 16, Madden 16, NHL 16, Dragon Age Inquisition, and the latest Need for Speed game.
This offer is only going to be available for Xbox One owners. PS4 users will have to look elsewhere.
Amazon Deal
If you are an Amazon Prime member, you can save some money on the Xbox One and PS4 versions of Star Wars Battlefront thanks to the Prime Member Savings program.
If you trial an Amazon Prime account or have an account laying around, you can $5 on a copy of the game. Amazon has to be the only selling it to you and for the moment, only the PS4 version is available from the retailer.
This deal doesn't apply to the PC version but there are a number of PC Star Wars Battlefront deals to take advantage of.
GameStop Deal
GameStop is offering the 500GB PlayStation 4 Star Wars Battlefront bundle for $350. What makes this a deal is that the company will be throwing in a free backpack. The backpack retails for more than $50 so this saves you a little bit of cash.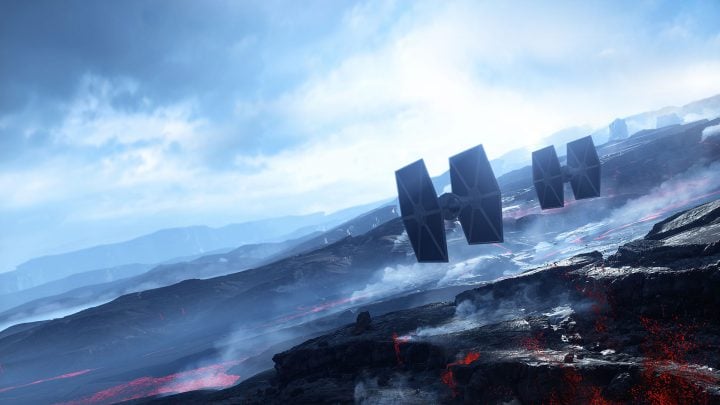 The deal lasts through tomorrow and it's only while supplies last. So, you'll probably want to call ahead to see if the backpack is still available.
Meijer Deal
Meijer Black Friday ads include a $10 discount on the price of anything that costs $50 or more. Battlefront is a $60 game and that means you'll be able to knock $10 off the price of the game for PS4 or Xbox One.
This deal actually takes place on Saturday so you'll need to wait a day to take advantage. Maybe you'll be able to avoid the crowds that way, maybe not.
Walmart Deal
Walmart is offering a PS4 Star Wars Battlefront deal that allows shoppers to pick up two high-profile games for $90.
Select one top game such as Black Ops 3 and then select Star Wars Battlefront. You'll get both for $90, an offer that will save you close to $30.
PC Star Wars Battlefront Deals
There are a number of PC Star Wars Battlefront deals to be taken advantage of.
Green Man Gaming has knocked the price down to $50 for a limited time. That's a solid deal and one of the best you'll see this week. Remember, Battlefront is still very new and very popular. (Note. You cannot stack a voucher on top of the GMG deal so don't try that at checkout.)
DLGamer is offering it for $48.99 and this offer will extend through Black Friday. And if you live in the UK, you can take 30% off the price thanks to FunStock.
Star Wars Battlefront Tips to Level Up Faster
Use a Headset & Communicate
You can battle it out on Hoth and Endor alone, or, you can team up with friends or people you meet in game to increase your chances of winning matches and taking out foes. Communication and teamwork is vital to your success in Star Wars Battlefront.
If you link up with a group, you'll be able to capture objectives and take out enemies more effectively. In games like Supremacy, a little teamwork can go a long way towards taking out or defending some of the harder objectives.
Use your headset to communicate but also use it to listen for footsteps and blaster fire. If you listen up, you'll get the drop on enemies before they're able to fire.
Killing enemies and taking objectives is the name of the game here and a headset is going to work wonders for your rank.