10 Best Touchscreen Gloves You Can Wear This Winter
It's getting cold outside. With that in mind, these are hands-down the best touchscreen gloves you can buy this winter. Warm gloves that work with the touchscreens on our phones, iPads, car infotainment displays and more. Winter is here, and these are some of our favorites that will keep you warm into 2020 while still letting you use your phone and send Snapchats.
Our list below has highly rated gloves for as low as $9, although you'll need to spend upwards of $30-50 for something with a bit more style, sophistication, or warmth. That includes thick double-layer wool gloves, stylish leather, or lightweight Nike running tech gloves.
Keep in mind that the more expensive options will let you use your phone with any finger, instead of just one or two "touchscreen-friendly" fingertips.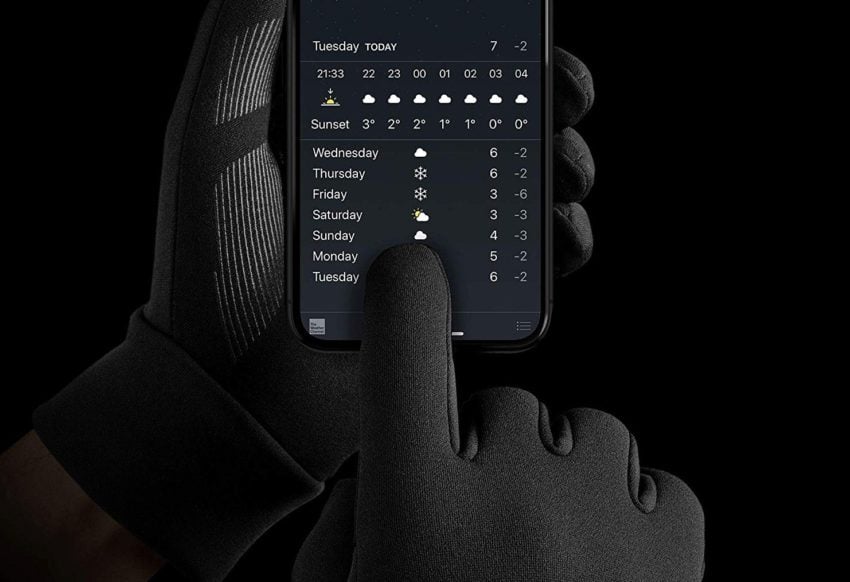 One important thing to consider is the thickness of your glove. Depending on the climate, you might need very warm wool gloves. If not, something thin and comfortable is probably the best. The thicker the glove, the harder it will be to accurately send text messages or tap on emails.
Best Touchscreen Gloves for Winter
Agloves Touchscreen Unisex Gloves
TRENDOUX Thermal Soft Gloves
Moshi Digits Gloves
Mujjo Double-Layered Wool Gloves
Dimore Women Fashion Touchscreen Gloves
North Face ThermoBall E-Tip
WARMEN Leather Touchscreen Gloves
Nike Tech Running Gloves
GliderGloves
Handlandy Tech Work Gloves
Some of the most popular gloves use real silver yarn, which is extremely conductive and delivers excellent display responsiveness on phones and tablets. One pair even uses copper to conduct your fingertips. Then, we have gloves to keep you going while you're on a run, or that you can wear to work. Not to mention some nice stylish gloves you can wear while you drive or during a night out on the town these holidays.
With several options to choose from at retail stores or Amazon, it's easy to get overwhelmed. Our list offers some of the highest-rated gloves available and that fit any usage scenario. We have a little something for everyone. Check out the list above, or hit the slideshow below for more details and links to buy a pair today.
Agloves Silver-Lined Touchscreen Gloves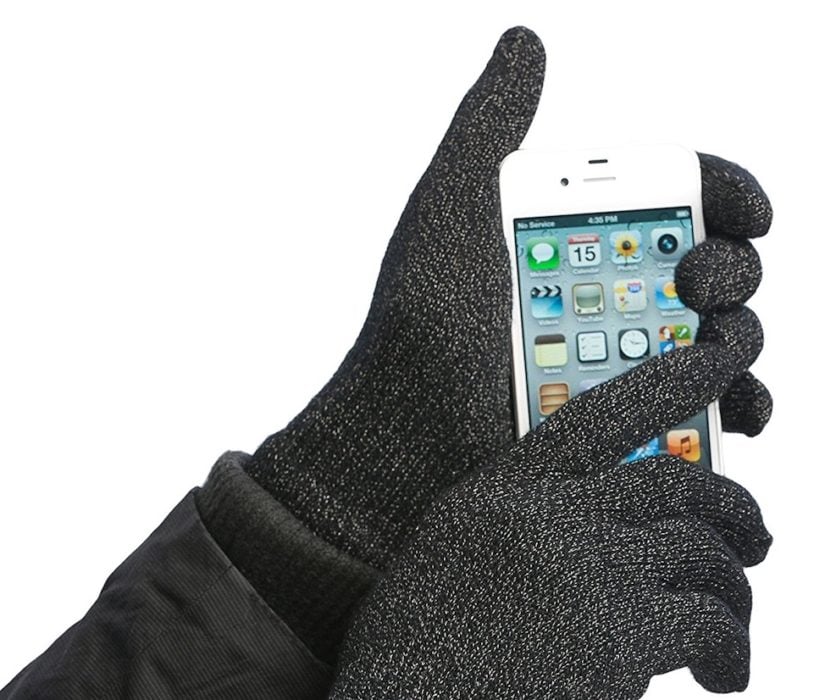 One of the highest-rated and most popular choices comes from Agloves. Where some brands add little tips to the gloves that are uncomfortable or only work with a single finger, Agloves uses real silver yarn to make each glove. This means every inch of the Aglove works with touchscreens. All 10 fingers, your knuckle, palm, or anything else.
They use Acrylic, Spandex, metal (silver), and rubber all combined into one of the most accurate and precise gloves on the market.
Agloves are Unisex, come in two different sizes, and you can choose from Black, Brown, Navy Blue, Red and White to fit any style or outfit. They're also fairly affordable.

As an Amazon Associate I earn from qualifying purchases.