Best Unlocked Phones Under $200
iPhone 6s (Used)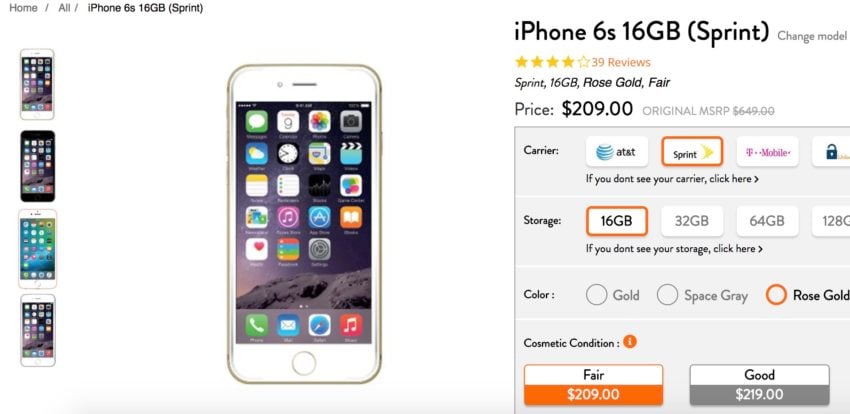 If you're looking for a cheap phone under $200 that's unlocked, it doesn't matter where you got it. Right? You just need a phone right away, and you probably don't care if it's used or refurbished.
If so, consider an excellent certified pre-owned iPhone 6s from popular sites like Gazelle, your carrier, or Swappa.
Did you know you can get an iPhone 6s with a 4.7-inch Retina display, a highly capable camera, iOS 11 and everything else you love about Apple phones for under $210? Whether you find refurbished, pre-owned, or buy it used from Swappa, some start under $200 with only 16GB of storage. We found a Sprint model for $199, and a T-Mobile version for $205. So while these aren't "unlocked" you can find one for any carrier you have. They even accept monthly payments.
If you buy through Gazelle each phone comes with a warranty and a 30-point inspection certification from Gazelle. Again, it's not the latest iPhone X but you get an extremely similar experience for a lot less money. One that's arguably better than a cheap Android phone.
Buy it Now for $200 at Gazelle (or $12 a month if you're on a tight budget)

This article may contain affiliate links. Click here for more details.