Best Wireless Chargers for the Pixel 3 and Pixel 3 XL
These are the best wireless charging pads for the Google Pixel 3 and Pixel 3 XL. Now that Google's new phones finally support wireless charging owners will want some fun new accessories.
And while Google's wireless Pixel Stand looks great, it's too expensive at $79. As a result, we've gathered a list of great options that deliver a similar experience for a lot less money. And yes, that includes "fast wireless chargers".
Read: Best Pixel 3 XL Screen Protectors
Some wireless chargers are under $10 but don't deliver "fast wireless charging" which means your Pixel won't charge as fast. Which is why we recommend spending a little extra for an officially certified accessory or buy something made by Google.
Google's Pixel 3 and 3 XL use the Qi Wireless charging standard. This means that almost any charging pad you buy will work, and wireless charging built into newer vehicles will work too.
However, buying the RIGHT wireless charging pad for your Pixel 3 will make a huge difference in how fast it'll charge. That's because certain wireless chargers will only deliver 5 or even 7w of power (like the iPhone X) which takes longer to refill your battery. Google's Pixel Stand delivers 10-watts of power, which enables wireless charging to work twice as fast.
There are several "fast wireless" charging pads on the market, as most Samsung phones support the faster speeds and 10w. Unfortunately, it looks like those don't work with the Pixel 3. For whatever reason, Google is limiting fast charging and 10w output to official accessories, and all other 3rd party chargers are only supplying 5w of power. This could change in the future with a software update, but for now, only two chargers deliver the faster speeds.
So now that you know what the difference is a little bit, and what you're looking for, these are the best wireless charging pads and stands for the Pixel 3 and 3 XL.
Google Pixel Stand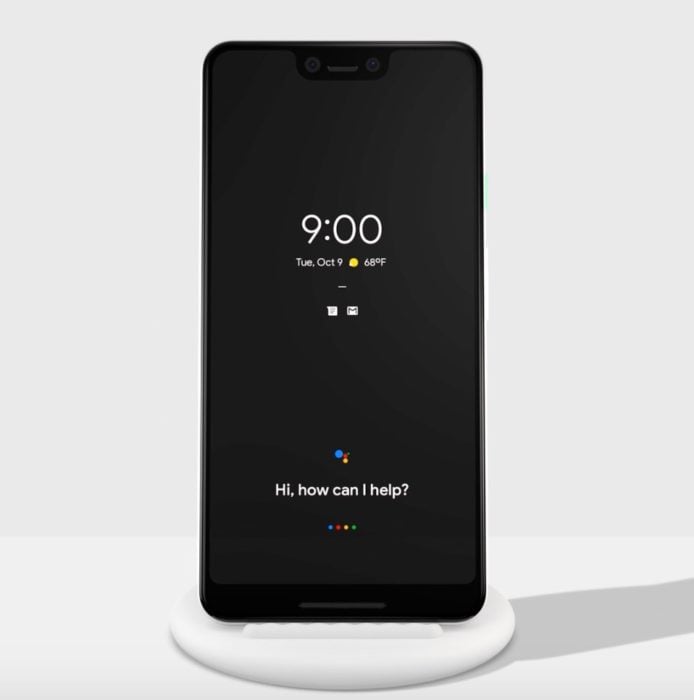 Of course, the first wireless charging pad on our list is the official Google Pixel Stand. And while it's probably one of the best options for your Pixel 3, it's extremely expensive and adds a few features a lot of people probably don't need or want.
This isn't your typical wireless charger though. Google put a powerful 10w of juice inside, gave it a soft anti-slip bottom, and designed custom software specifically for the Pixel 3 and Pixel 3 XL. When you use THIS stand with the Pixel 3, it turns into a mini Google Home Hub or smart display.
Basically, the Pixel Stand and Pixel 3 combine for a dock mode with tons of information, Google Photos images and live wallpapers, alarms, the latest news, and a few other things. That's in addition to simply charging your phone wire-free whenever you need it. This would be great at the office or bedside, but it's expensive.

As an Amazon Associate I earn from qualifying purchases.