9 Best Xbox One X Accessories You Need In Your Life
The best Xbox One X accessories improve Microsoft's new console in some important ways, even if you don't need them to play your favorite games.
In its own way, each accessory you buy fixes something that's wrong with the Xbox One X or the add-ons that it comes with. Battery packs for your controllers save you from running to a drugstore in the middle of the night to pick up AA batteries. The Xbox One Media Remote gives the casual console users in your family a way to watch Netflix, Amazon Video and Hulu Plus without picking up a heavy, complicated controller just to push play. Microsoft includes a terrible Xbox Chat Headset with the Xbox One X. That's why you need a wired or wireless headset that frees you from cables and provides solid sound.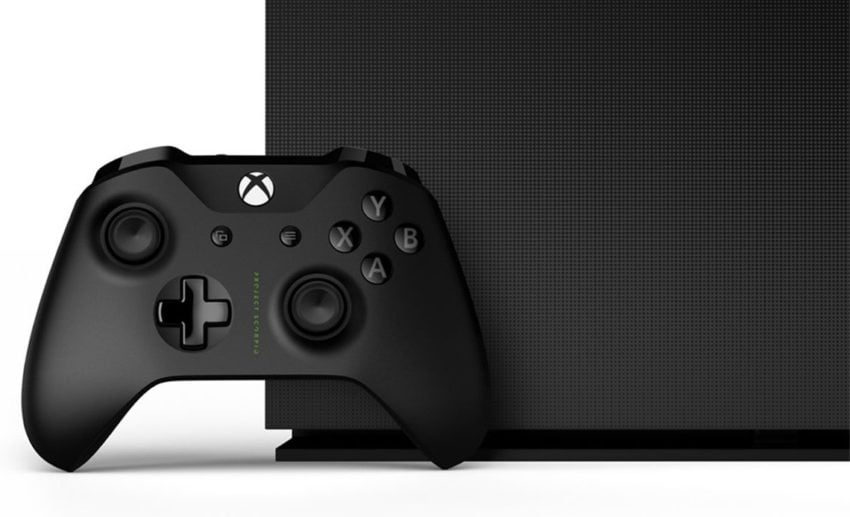 Read: Xbox One X vs Xbox One S: 5 Reasons to Upgrade
Yes, each of the best Xbox One X accessories costs you more money. But gamers that buy them appreciate just how much they improve their gaming experience. Plus, just like Xbox One X Enhanced games, the accessories that you've already purchased to improve your Xbox One or Xbox One S experience work on the Xbox One X. So, if you have any of the best Xbox One X accessories already, you can concentrate your cash on the more expensive upgrades.
Here are the best Xbox One X accessories that you can buy.
Best Xbox One X Accessories to Get the Best Experience
Xbox One Media Remote
Xbox One Play & Charge Kit
Xbox Live Gold
Plantronics RIG 400HX
PowerA Vertical Stand for Xbox One X
Xbox Design Lab Controller
Razer Thresher Ultimate Wireless Gaming Headset
Turtle Beach Stealth 700 Wireless Gaming Headset
Xbox One Controller Stand
Xbox One Media Remote - $24.99
Covered in soft-touch plastic, the Xbox One Media Remote is a must-buy for anyone that does more than just play games on their console.
The Xbox One X comes with access to dozens of media apps and it supports 4K video streaming from Microsoft Movies & TV, Netflix and Amazon Prime Video. If you buy the Xbox One Media Remote you, or a family member, can navigate these entertainment apps without the Xbox One Controller. The remote's buttons are large and a directional pad allows for easy app navigation. An accelerometer turns on lights inside the media remote so that you can see the button you need before you press the wrong one.
Target sells the Xbox One Media Remote for $24.99.


As an Amazon Associate I earn from qualifying purchases.