Xbox One X vs Xbox One S: 5 Reasons to Upgrade
The Xbox One X is the most powerful video game console ever made. It's so powerful that gamers should consider replacing their Xbox One S with it this November.
Microsoft has given gamers some good reasons to make the upgrade. Xbox One X users can enjoy 4K versions of their favorite games. Titles that haven't been updated to support it still benefit from its more powerful processor, new graphics card and improved RAM. You don't need a 4K television to take advantage of its graphics potential either; the One X even enhances games on a high-definition TV.
Read: Xbox One X Release Date, Features & Rumors
Whether you switch to the One X when it arrives this November is up to you, but you should know exactly what you are getting for your $499. Here are 5 reasons to upgrade from the Xbox One S to the Xbox One X this fall. Combined, they all make the One X the better gaming console.
Xbox One X Delivers True 4K Games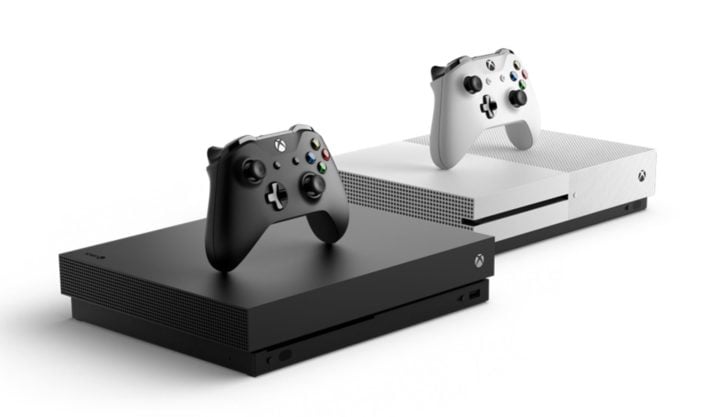 The Xbox One S does 4K video, but it is not powerful enough to handle games. Instead of delivering full 4K visuals, the console takes a game's native resolution and upscales it to fill a 4K television.
Read: Xbox One S Review: More for Your Money
Upgrade to the Xbox One X for smoother video and 4K visuals. One X Enhanced games have full 4K television support on the upcoming console. Developers can use its 2.5GHz eight-core processor, 40 graphics processor units and 9GB of dedicated gaming RAM to boost frame rates too. Games with higher frame rates look more lifelike.
In 2017, One X buyers can expect improved visuals in a lot of games. Forza Motorsport 7 runs on the Xbox One X at 60 frames per second with 4K visuals. Assassin's Creed Origins and Crackdown 3 are certified One X Enhanced titles too. You don't have to pay for every game with better visuals either. Over 30 existing games have free updates coming to make them official Xbox One X Enhanced titles.
Read: Xbox One X Games Details: Enhanced Games & Updates
Xbox One X Has AMD Free Sync
Only the One X has AMD FreeSync technology. The console uses FreeSync to prevent communication issues between it and your monitor that cause stuttering and choppiness.
You don't need to purchase a new monitor if your existing display has FreeSync technology inside. Just upgrading to Xbox One X lets you use it without buying a gaming PC.
Xbox One X Makes Existing Xbox Games Look Better & Load Faster
Dynamic resolution and texture filtering allow the One X to enhance old Xbox One games, according to Microsoft.
Most games use dynamic frame rate technology to increase the number of frames gamers see on their screen when there's more power available. Xbox One games that do that on Xbox One X run smoother than they do on Xbox One S.
Texture filtering on the One X adds a little more detail to some games too. Microsoft hopes that dynamic texture technology in the latest games will improve visuals on Xbox One X on games that aren't updated for the console by their developers also.
Read: Xbox One X Backwards Compatibility Details
The Xbox One X's faster hard drive cuts load times. This could make open-world games like GTA 5, The Division and Mass Effect Andromeda less irritating to play.
Game DVR on Xbox One X Is Better
The Xbox One X's Game DVR captures 4K video from games at 60 frames per second. Because of this, the videos you share on Xbox Live, YouTube and Mixer are more detailed compared to videos from Xbox One S.
The console doesn't make you capture pictures and video separately like the Xbox One S does either. Instead, you choose a frame from videos you've recorded to share as a photo. Having to capture photos and videos separately is Game DVR's most annoying limitation on Xbox One S.
Read: Xbox One X vs PS4 Pro: 3 Key Differences
Xbox One X Works on HD TVs
Games will look better on Xbox One X without a 4K television. Super Sampling technology makes this possible.
"I wouldn't say from a 1080p TV perspective you're going to be all that disappointed either, right? I mean you have automatic super sampling from the Xbox One X to your 1080p TV. It's going to look pretty amazing," Microsoft's Dave McCarthy told The Verge. 
Even without a new television, Halo 5: Guardians will look a little crisper on Xbox One X than it does on Xbox One S, for example. These visual upgrades happen automatically. It doesn't require an update from a developer.
Read: Xbox One X Pre-Order Guide
In every way, the One X is a better gaming console than the One S. All games will look better even on your HD TV. If size, loading times, graphics and game DVR are important to you, it's worth upgrading.
The Xbox One X goes on sale November 7th for $499. There's only a single model with 1TB of storage.
8 Best Free Xbox Games: January 2018
Warframe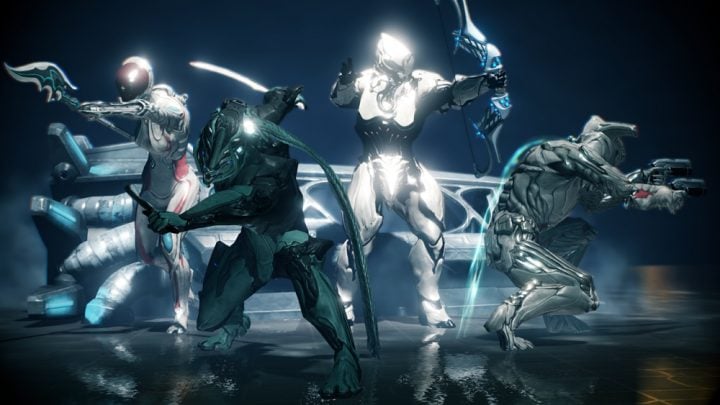 Many free-to-play games revolve around strategy or civilization building. Warframe is one of the free Xbox games that you can download now that doesn't. It's a third-person shooter.
The Tenno have just awoken after centuries of sleeping in stasis. Warframe takes its name from the suits that the Tenno use to do battle with the game's other races. There's the Greiner, who are clones of humans. The Corpus belong to a technology company with lots of robotic innovation at their disposal. Sentients consist of an alien race that's back to do battle.
Warframe features both player-vs-player combat and a single player experience.