Better Together Minecraft DLC: 6 Things to Know
Mojang's Better Together Minecraft DLC could fix Minecraft's multiplayer and add-on content problems for good.
The Better Together Minecraft DLC is a massive update to the survival game and creative sandbox that Mojang offers on video game consoles, Windows PCs, Macs, smartphones and tablets. It's called Better Together because it will change how Minecraft users play with each other.
Gamers will find it easier than ever to play with their friends. That's because this upcoming Minecraft DLC lets some versions of the game talk to each other. For example, two users can build their creations in the same world using an iPhone and an Android tablet. Gamers can't easily do that today because Mojang treats every Minecraft game as a separate multiplayer experience. You can only play with gamers that have the same version as you.
The Better Together Minecraft DLC will also make life easier for gamers that play on more than one system. Nearly all versions of Minecraft will have the same features after the update. Any purchases that Minecraft players make in one version of the game will flow to another version of the game for free. This can save big fans of the games a lot of money. You must purchase your favorite items in each version of the game today.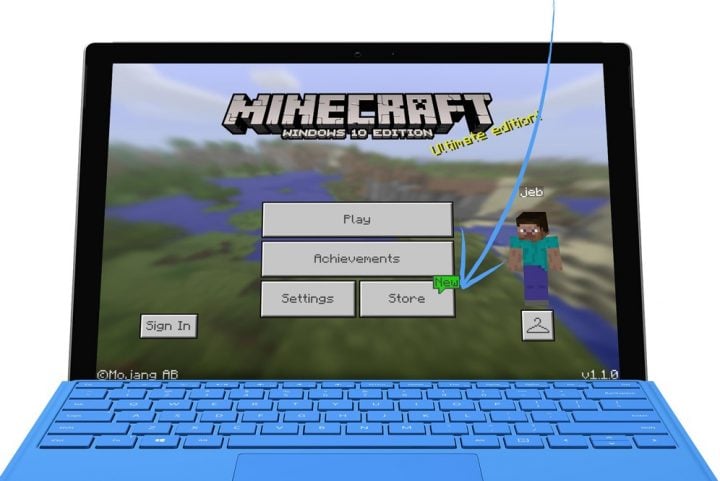 Read: Where You Should Download Minecraft & Minecraft Story Mode From
Expect the Better Together Minecraft DLC to be the most exciting thing to happen to Minecraft all year. See that you're prepared for this massive upgrade with this guide to what is coming.
The Better Together Minecraft DLC Release Date
We don't know the Better Together Minecraft DLC release date. Microsoft and Mojang have not revealed it.
The two have discussed the upgrade's release window. Expect the Better Together DLC to arrive on your video game console, smartphone or tablet sometime this summer. This means that the update can launch anytime between now and late September. Microsoft confirmed this release window in a press release.
We expect Mojang to release Better Together to all available platforms it on the same day.

As an Amazon Associate I earn from qualifying purchases.