Here's Where You Can Try the Xbox One X Early  
You don't have to wait until this November to test Microsoft's Xbox One X video game console. Best Buy will give gamers a chance to try the Xbox One X in twenty cities beginning September 23rd. 
Best Buy revealed forty of its stores will give the wider public their first chance to try the Xbox One X just as it and other retailers began taking Xbox One X pre-orders for the second time. Announced this past July, the Xbox One X is an enhanced version of the existing Xbox One. You can pre-order the $499 console today ahead of its November 7th launch. Best Buy stores will open at Midnight on November 7th to hand out Xbox One pre-orders. 
Best Buy Xbox One X demos start on September 23rd at noon and last until 7 PM at stores across the United States. Anyone that can't make it to a store with a demo on Saturday can try again on Sunday. The second round of demos on September 24th start at 11 AM and end at 6 PM. These times are local. The demos will return for four more weekends, but Best Buy hasn't revealed dates and times for those additional play sessions. A tool on BestBuy.com lets you see which of the stores in your area will host these Xbox One X demos.  
Read: Xbox One X vs Xbox One S: 5 Reasons to Upgrade 
Each of the forty demo locations will have 4K televisions so that gamers can truly appreciate what spending $499 on the Xbox One X gets them. Also, each of the demo events will have Madden 18, Forza 7, FIFA 17, Minecraft, Final Fantasy XV, Super Lucky's Tale and Rocket League for gamers to try. Developers have already confirmed that each of these titles will fully support the enhanced graphics on the Xbox One X by the end of the year, if not on the day they launch. 
Read: Xbox One X Games Details: Enhanced Games & Updates 
Every game coming to the One X is also coming to the Xbox One and the Xbox One S. However, the hardware inside the Xbox One X allows developers to create games that fully support a 4K television. Players can expect smoother gameplay and better-looking environments when they play an enhanced game on the Xbox One X. Games that aren't updated to support the new console may look better on an HD television. All Xbox One games will load faster on the One X, according to Microsoft. 
These demos at Best Buy are the public's first opportunity to see the console's 4K visuals and higher frame rates for themselves. To date, Microsoft has only shown what the new console can do in YouTube videos and at industry trade shows.  
5 Exciting Xbox One X Features Worth Upgrading For
Better Looking Xbox Games on HDTVs with Super-Sampling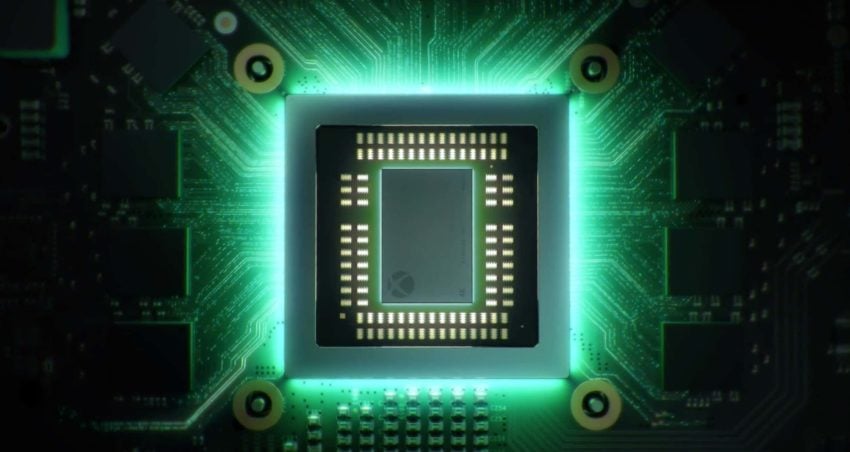 Microsoft continues to emphasize the enhanced visuals that Xbox One X buyers get with a 4K television, but the company has not done a great job of telling people about super-sampling. With super-sampling, you get better looking games without a 4K television.

Read: Xbox One S 4K Guide: Features, Problems & Which TVs to Buy
Super-sampling improves how the space around in-game characters looks, according to Microsoft. That is, characters look like they're part of their environment instead of being on top of it. Because super-sampling works with high-definition televisions, there's no need to spend money on an expensive 4K television when you're not sure how much 4K gaming you will do on the system.

As an Amazon Associate I earn from qualifying purchases.