Call of Duty: Black Ops Pass: 5 Reasons to Buy Now & 4 Reasons to Wait
Buy for Blackout Bonuses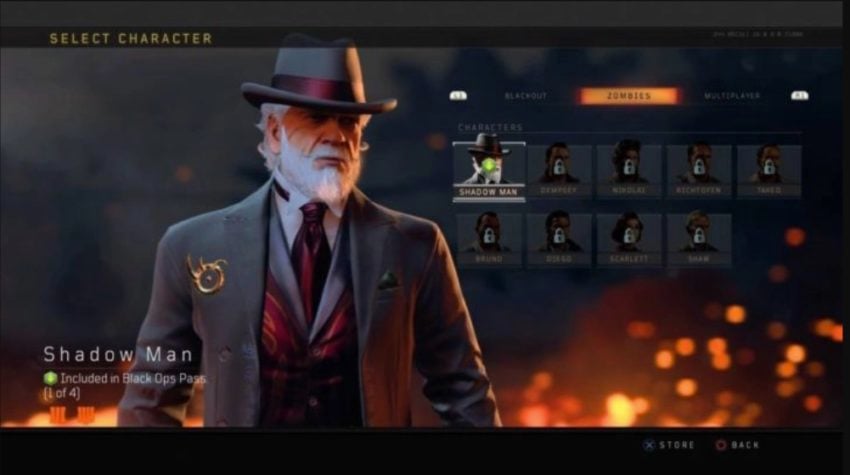 Gamers that want to play the Blackout game mode of Battle Royale will want to buy the Black Ops Pass for exclusive Blackout characters and access to additional events and in game content.
The first Blackout character that is exclusive to Black Ops Pass owners is Shadow Man. This is a character from Black Ops 3's Zombies mode and it's only available with the pass.
You can't get any of the other characters yet. We will see them added in over time. Some may come first to PS4, but the exclusivity window is only a week.
We don't know all the Blackout content coming with the Black Ops Pass yet, but Activision says it will include in-game content and themed events that will deliver a "robust content season." Some of the new content includes;

Hijacked, new ARAV vehicle, and map updates in Blackout
Revamped Black Market
Vonderhaar says there are over 175 special events in Blackout, which means you will see an event or special themed game mode very often. This could be themed events, or special parts of seasons which it looks like we will be seeing this year. We don't know how long a Blackout season will last.
If you have the Black Ops Pass you should be able to skip 10 tiers in each season. That means rewards in each season will be available to people that don't buy the Black Ops Pass, but if you do invest you can get more rewards and instantly unlock some each season.