Call of Duty: WWII is now Xbox One X Enhanced
If you plan to buy the Xbox One X, you'll be happy to know that Call of Duty: WWII is now listed as an Xbox One X enhanced game, which means you will enjoy better performance and better visuals.
Microsoft announced the Xbox One X during the summer as a more powerful option for gamers who want to stay on consoles. There are three upgrades you can get with Xbox One X games and Call of Duty: WWII checks the first box. You don't need to buy a special Call of Duty: WWII edition to get this upgrade, you just need to put your disk in the Xbox One X, or play your digital copy on the more powerful system.
The Call of Duty: WWII Xbox One X enhanced version includes the following upgrades;
More detail in the game.
Better performance
Potentially faster load times.
Potential for higher resolution.
Higher and steadier frame rates.
This designation does not mean that Call of Duty: WWII is in 4K on the Xbox One X or that you can enjoy HDR. There is no mark in those boxes on the Xbox One X Enhanced page, but that doesn't mean you won't get any of these.
Activision confirmed 4K and HDR support for the PS4 Pro, which leaves us hopeful that the Xbox One X will come with that support when the game arrives, or when a Xbox One X update for it arrives.
The Xbox One X release date is November 7th, a few days after the Call of Duty: WWII release date. If you buy the game you can start playing on your current Xbox One and then you can transfer your save and progress over to the Xbox One X later pretty easily. You can pre-order Call of Duty: WWII now and you can still find some Xbox One X pre-orders in stock.
4 Reasons You Should Buy Call of Duty: WWII & 4 Reasons Not To
Buy If You Like the State of Call of Duty: WWII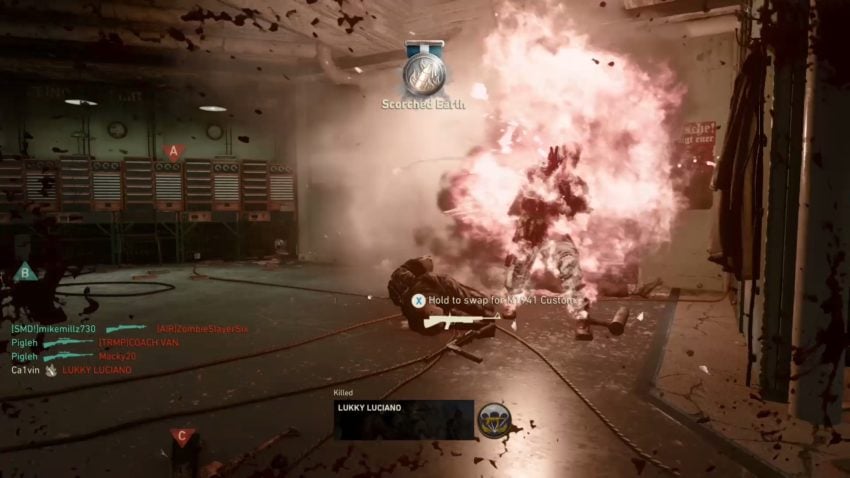 We are almost halfway into the Call of Duty: WWII life and there are many changes to the overall gameplay including changes to flinch, weapon balancing and small tweaks designed to make the game better.
Sledgehammer Games continues to tweak the state of weapons and change the game for balancing and based on player feedback. You can check out the latest update about the game directly from Sledgehammer.
There are still some complaints and issues, but we are starting to get a better feel for what Call of Duty: WWII will be like through the rest of the year.
If you have a chance to try it out and you like the game speed and weapon balance, this could be the best time for you to buy.

This article may contain affiliate links. Click here for more details.