4 Reasons You Should Buy Call of Duty: WWII & 4 Reasons Not To
Call of Duty: WWII has been out for several months and now the second DLC is out on PS4. While Call of Duty: Black Ops 4 is on the horizon, there are still some reasons to buy Call of Duty: WWII for the summer even with hits like PUBG and Fortnite. Here are the reasons you should buy the game and the reasons you should skip it.
We've had time to play Call of Duty: WWII and work through several major updates, which means we know a lot about the game. There are no more special bonuses if you buy now, but we've seen a lot of impressive Call of Duty: WWII deals out there. Even if you are joining the game late, you can use these tips to level up faster and you can take advantage of the recent changes to the game.
One catch is that several month after release with many major updates, we are still seeing some Call of Duty: WWII problems. You may want to wait until those are fixed before you buy.
Here are some reasons to buy the new Call of Duty game now, and why you might still want to wait to see what is getting fixed, how gameplay is evolving and what's going to happen in the rest fo 2018. You can't find a ton of Call of Duty: WWII editions anymore, so you will need to go with the standard option.
If you are torn about buying Call of Duty: WWII, we are here to walk you through the choice with our Call of Duty: WWII buying guide that will walk you through why you should hand over your cash now and reasons to wait or even skip Call of Duty: WWII completely.
Buy If You Like the State of Call of Duty: WWII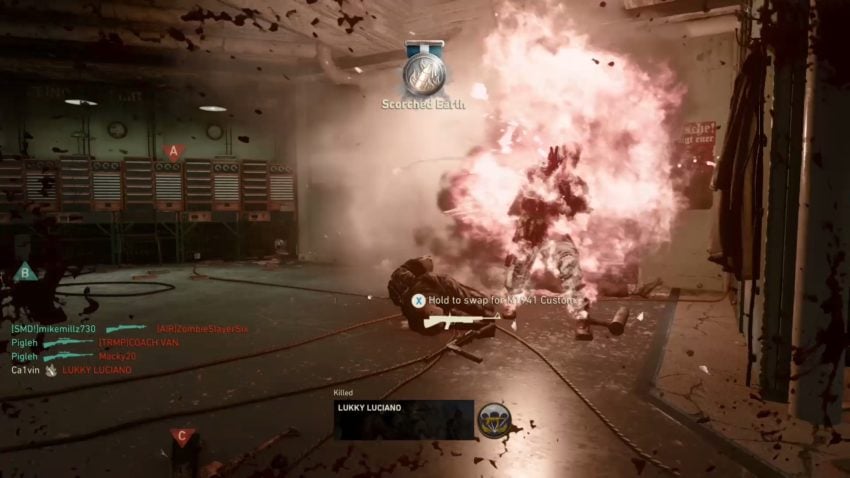 We are almost halfway into the Call of Duty: WWII life and there are many changes to the overall gameplay including changes to flinch, weapon balancing and small tweaks designed to make the game better.
Sledgehammer Games continues to tweak the state of weapons and change the game for balancing and based on player feedback. You can check out the latest update about the game directly from Sledgehammer.
There are still some complaints and issues, but we are starting to get a better feel for what Call of Duty: WWII will be like through the rest of the year.
If you have a chance to try it out and you like the game speed and weapon balance, this could be the best time for you to buy.

As an Amazon Associate I earn from qualifying purchases.