Best Xbox One X Deals: Black Friday 2018 Deals Come Early
Score massive savings with the best Xbox One X deals available in October. This is the best Xbox One X Black Friday 2018 deal we expect to see this year.  The Xbox One X is almost a year old, and you can upgrade much cheaper than last year when you have a trade-in on hand and if you plan to buy Red Dead Redemption 2.
With the Xbox One X you get 4K gaming HDR, better looking games and faster load times. It's an excellent option for many gamers. Here are the reasons to buy the Xbox One X in 2018.
The best Xbox One X deal is at GameStop where you can trade-in and get the Xbox One X for as low as $100. Most gamers will be looking at a more realistic upgrade path from the Xbox One to the Xbox One X, which you can do for as little as $200 at GameStop when you also buy Red Dead Redemption 2.
Almost all Xbox One X deals require you to trade your current console toward the purchase of the Xbox One X. To know if you're getting a good deal, just subtract the amount of credit you get for your trade from the Xbox One X's final price.
If you aren't upgrading, you can still save $100 when you buy Red Dead Redemption 2 at the same time as your Xbox One X. These early Xbox One X Black Friday deals are amazing and may be the best we see this year.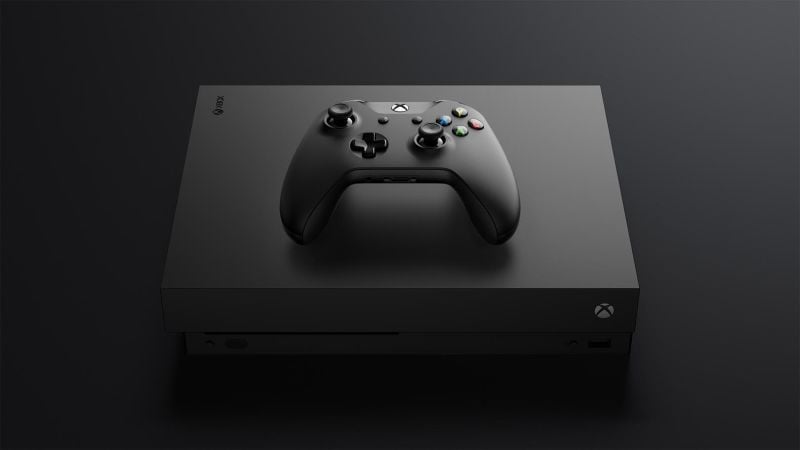 Read: Xbox One X vs Xbox One S: 5 Reasons to Upgrade
Best Xbox One X Deals
You can save on the Xbox One X without any special memberships, but if you have a Costco membership you may get a good deal there.
GameStop is currently running a promotion that offers up to $300 off the Xbox One X with trade-in. When you trade in a PS4 Pro you get $300 off. If you trade in the Xbox One S, PS4 or Nintendo Switch you get $250 off and if you trade-in the older Xbox One you get $200 off the One X. Head to your local GameStop to get this deal.
Stack this with the $100 off the Xbox One X when you buy Red Dead Redemption 2 and you'll save another $100 on a Xbox One X. That's a Xbox One X with State of Decay 2 for $100 to $200 at GameStop. The trade in deal is through October 28th and the Red Dead Redemption 2 deal starts on the 26th, so get there on Friday if you want this deal.
eBay Deals offers the Xbox One X with 1TB drive, PUBG and an extra wireless controller for $459.99. They also have a refurbished Xbox One X for $384.95.
Costco Sells the Xbox One X for $484.99 to members.
Amazon sells the Xbox One X for $479 with no special membership or trades required. This isn't a huge deal, but it is worth mentioning.
If you can take advantage of any of the trade-in deals or Red Dead Redemption 2 deals, jump on those. They are likely the best we will see through Black Friday, without the need to wait in long lines.
11 Reasons to Buy the Xbox One in 2020 & 3 Reasons To Skip It
Xbox One S and Xbox One X Offer Tons of Value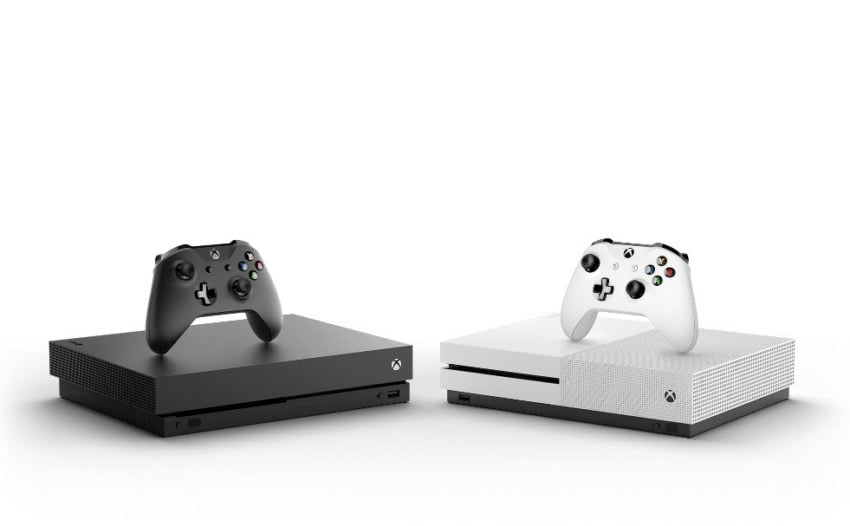 The Xbox One S and Xbox One X are very different from the original Xbox that launched back in 2013. There are new features and when it comes to gaming and entertainment it's hard to beat the value that you get from an Xbox One S.
You can even find Xbox One S deals that cut the price down to $199. We've seen Xbox One X deals cut $100 off the price of the more powerful model as well. You can also buy a bunch of different Xbox One S bundles that include at least one game starting at $249.
Keep in mind that the Xbox Series S starts at $299, so if you can't find a deal on the One S, you should look for the Xbox Series S in stock since it does offer more value at full retail.
Both the Xbox One S and Xbox One X support HDR gaming and play all the Xbox One games. You also get access to tons of Xbox 360 and even some older Xbox games thanks to backward compatibility.
In addition to gaming, you can use the Xbox One to watch Netflix, Hulu, Fox Sports Go, HBO, Showtime, and tons of other entertainment apps that let you upgrade your entertainment hub as well as meet your gaming needs.

As an Amazon Associate I earn from qualifying purchases.