Clash of Clans December 2017 Update: Clan Games & More
After a quiet few months Supercell just released a major Clash of Clans December update. Bringing a new Clan Games mode and massive balance changes to shake up gameplay. The last update arrived in October, but it wasn't enough and focused mainly on the new Builder Base. With that in mind, here's what you need to know about the big December Clash of Clans update.
Each year we get a major update in December to celebrate Christmas. From new obstacles, snow, Christmas trees and more. However, we received big changes to the regular village, aggressive balance changes, Clan Games, quests, Magical items, and new additions to the Builder Base too.
Read: 10 Common Clash of Clans Problems & Fixes
In December of 2015, Supercell added Town Hall 11 which many consider the last major update. It also drastically changed the shield and gold system. The developers typically release two giant updates each year. The first one of 2017 came in May, the Builder Base update. And now, the next one is this month. However, we aren't getting Builder 8 or Town Hall 12, at least not yet.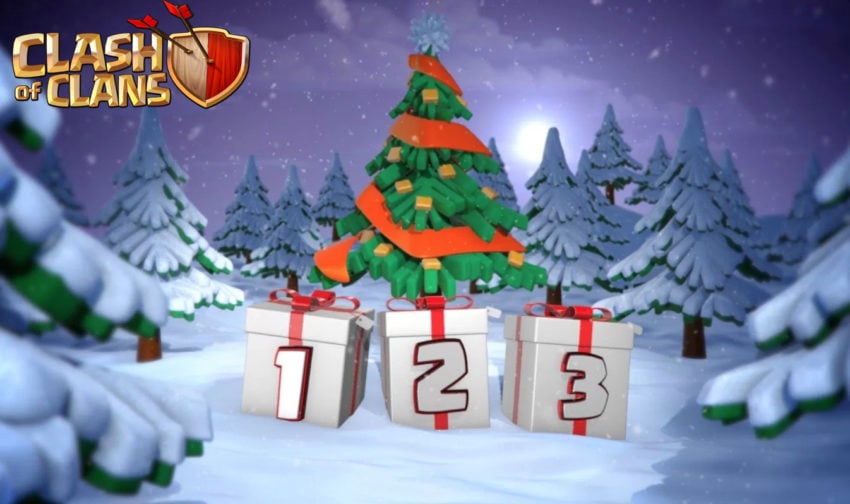 Clash of Clans December Balance Changes
Before we get into new features, we want to share the official balance changes that just went into effect. And wow, are they massive. This is potentially the most exciting Clash of Clans update in nearly two years. At least from an offensive or attacking perspective. Supercell just made attacks fun again, and here's what's changed.
Golem – HP is significantly higher
Lava Hound – HP is significantly higher
Giants – Getting a big HP boost
Miner – Nerf by increasing housing space to 6 each, instead of 5 each.
King & Queen – 5 More levels (Max level 50)
Inferno Tower – Heal spells now work through Inferno (w0w) "The effect that prevents healing while receiving damage from Inferno Towers has been removed"
25 More Walls Available
Town Hall 11 gets increase in Army Camp to level 9
Xbow – Damage lowered significantly
find out more details here
Basically, the biggest change by far is the fact that Inferno Towers will not melt our troops anymore. The Healing spell was ineffective against it, but that's no longer the case. As a result, the Miners lost 20% of camp capacity, as they were way too strong. Then, nearly all the big troops received a big health buff.
This should definitely help Town Hall 10 and 11 players actually get 3-star attacks now, with some luck, and shake up gameplay completely. Oh, and Town Hall 11 players can upgrade the Camps to level 9, giving you up to 260 troops to attack with, instead of only 240.
Clash of Clans December 2017 Update: What's New
The December update introduces snow to our village, getting into the holiday spirit. Along with the new look and feel Supercell will add obstacles, Christmas presents, and the yearly collectible Clash of Clans Christmas tree. The X-mas tree changes each year, and we're expecting white-colored decorations to match the latest Town Hall 11 upgrades. A recent maintenance update prepared the servers for these changes.
We were expecting a slew of new "Quests" and those arrived in the form of Clan Games. The December update mainly added balance changes, new modes, and the winter theme. Here's what you need to know.
Clan Games
Supercell just added a brand new mode, Clan Games. For all the details you'll want to click here. Just know that clans must work together to finish different challenges. It looks like these will be individual challenges, but pooled together as a clan.
Meaning, have your strongest attacker try to get the most stars, and don't have a Town Hall 9 try to do the EAGLE Artillery challenge during the Clan Games. Otherwise, you aren't going to win very much. Let each player do a challenge that works with his/her strengths. The first Clan Games begin on December 19th, so stay tuned.
For a quick preview of the Clan Game "quests" you'll want to head to the official Clash of Clans forums. Basically, it looks like little daily quests and tasks both big and small will all combine into one big Clan Games. We'll reserve judgment until after the first round is complete.
Magical Items
The biggest real change for December is the new Magical Items in Clash of Clans. In total, there are 8 new magical items. Five of them are books, and three of them are spells. You can earn magical items from completing tasks in the Clan Games, and hopefully from other sources too. These reside in the Clan Castle, but cannot be lost from attacks.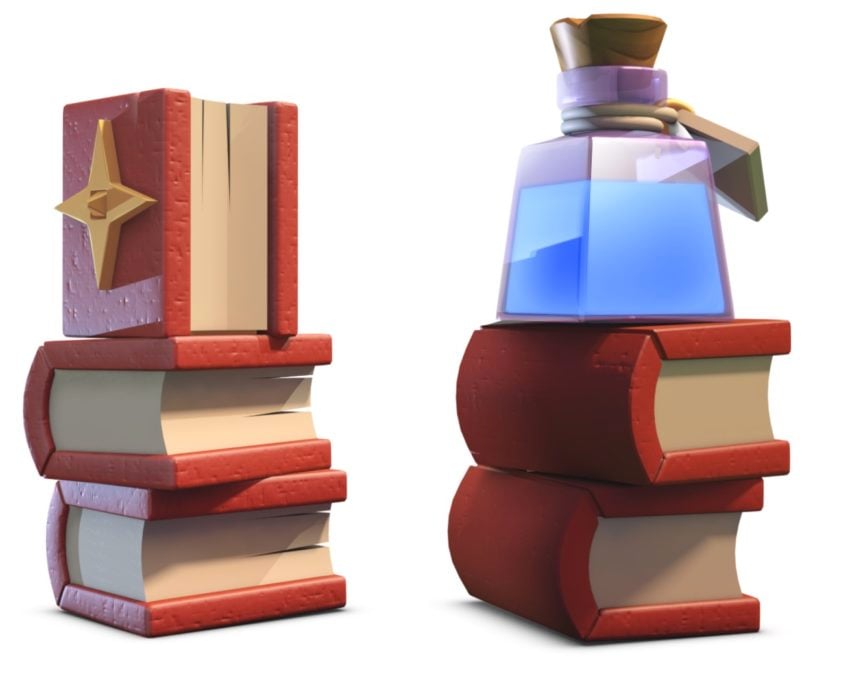 Magical Items are pretty important. They work in both the regular village or the Builder Base, and can do things like instantly finish any building upgrade, troop upgrade, or even hero and spell upgrades. This is huge news. Earn a Book of Heros Magical item and instantly upgrade your King, Queen, Grand Warden, or Master Builder.
There's even a new magical item that lets you brew max levels troops in either village for 1 hour. We'll have to test these new changes out when they're available, but so far it sounds exciting. More information is right here.
Builder Base Changes
There was a lot of hype around the Builder Base 8 update in December, but it never arrived. Instead, we're looking forward to seeing Builder Hall 8 sometime in January or February next year. This update doesn't offer anything new to the BH, except for new magical items working in both villages.
That said, we do know a new MEGA Tesla and a new PEKKA will both arrive in the Builder Base at some point in the future. The only question is when. Again, don't expect an update to the Builder Island base for at least another month or two.
Clash December Update Release Date
If you're excited about some new changes, Clan games, quests, balance adjustments, or anything else coming in December, get the latest update right now. As expected, the update arrived on December 17-18th and is available to download as we speak.
The first official Clan Games haven't kicked off yet but will start soon. Stay tuned for more details.
Stay tuned for more details, and we'll update the moment we know more. While you're here, take a look at these 8 things we still want next in Clash of Clans.