Clash of Clans December Update: What We Know So Far
Last month at the first ever ClashCon gaming event a major Clash of Clans update was announced, but not released. The developers, Supercell, confirmed a lot of changes were coming to the game but never released the update. Below are a few things we know so far, some speculation, and more about the December Clash of Clans update.
It has been nearly a month since the ClashCon update was announced, which confirmed a new Town Hall level 11, a third hero and more, but it has yet to arrive. As it turns out, this update will be a lot more than just new features. It will change the way everyone plays Clash of Clans. It's being called one of the biggest updates in the history of the game, so players will want to know exactly what's going on. There will be changes to shields, a new "village guard concept" and much much more.
Read: Clash of Clans Update: 5 Things We Want Next
Above we mentioned the update will arrive in December, and that is because the developers confirmed exactly that on Monday. For weeks gamers have been asking when the update is coming, and now we have a general idea. Sneak Peeks will start around Monday the 23rd, and the update won't be here for at least another 2-3 weeks.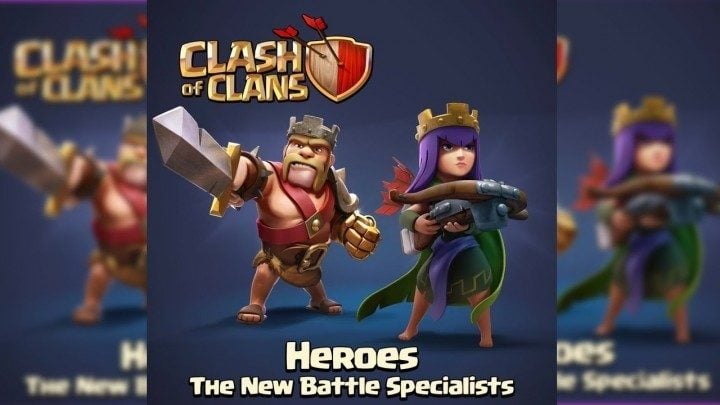 After three weeks of rumors, speculation, and frustration from the gaming community after ClashCon came and went, and no update was released, the developers of the game made some huge announcements. On Monday they confirmed some key details on their forum, which we'll explain below.
The official "winter" or December Clash of Clans update will be released on or around December 7th. We're not sure if that's the exact date, but Supercell hinted at that. The reason for this is starting the week of Monday the 23rd they will start announcing new features. A few a day, for two full weeks via the typical "sneak peeks" they've done for every update. Usually these sneak peeks are 3-4 days long, but this update is so big it will take two weeks. Meaning that two weeks from November 23rd, on December 7th, the update could arrive.
At the same time, that could just be when the teasers and preview ends, and there will be a few more days of waiting for the update to clear the Google Play Store, Apple App Store, and arrive for players. With that out of the way, below is a slideshow detailing what we know so far, a few things we don't know, and some speculation regarding some of the huge game-changing things that are coming soon.
Town Hall 11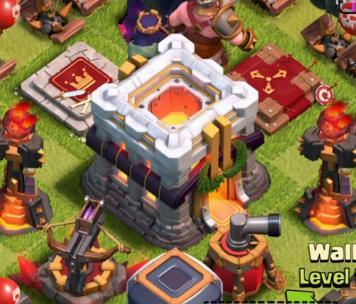 One of the biggest aspects of the December Clash update will be Town Hall 11. This has been rumored for over a year, and is finally happening. The image above is the new design, but that's about all we know right now. However, the comments earlier this week by Supercell suggest that TH11 is just one of many major major changes coming to this game, but we'll have to wait and see.
The new Town Hall 11 has a pretty unique look, with an open top, and all white surface. It's very unique to say the least, and not remotely what many were expecting. That said, it's finally official, and hopefully the developers can balance out the game, without making TH11 too strong.
Once we know more details we'll update, but this will likely cost a full 8 million elixir to upgrade and unlock another level of nearly every troop, a new defensive building, the third hero, and more that we don't even realize.

This article may contain affiliate links. Click here for more details.