Clash of Clans 2017 Update: 8 Things We Want Next
The May Clash of Clans update was the game's first major update since October of 2016. Now that it's here, what's next? Here we go over what we know about Builders Base and a few things we want from the next Clash of Clans update.
The developers at Supercell constantly listen to feedback and make improvements to the game. Upcoming balance changes and some of the suggestions below could give Clash of Clans another big boost.
Read: Clash of Clans Update Problems & Fixes
Supercell recently added special events, the Bomb Tower, and a boat that takes gamers to the Builders Island, basically making everyone start over. This change was frustrating at first though many gamers are now enjoying the new versus battles and relearning the game.
Town Hall 11 has been available for over a year and is getting stronger than ever. Between the EAGLE defense and a third hero, some balance changes are still needed. Not to mention the May update didn't add anything new to the current game, it's basically a mini-game or Clash of Clans 2 on the side.
Now that a brand new style is here people are wondering what's next. Supercell could take a bunch of different directions for the future. Blend both villages into one, let players use both for Clan Wars, or just keep each one separate and continue to improve them.
New troops and balance changes can only go so far after a game has been available for over five years. Excitement is starting to fade, and newcomers are disappearing by the day. As a max Town Hall 11 I rarely play anymore except to complete my three versus battles on Builders Base. It's an exciting addition, but I'm not sure it was enough.
Below are images for new features or possible changes based on what the community wants, what I want as a Town Hall 11, and a few general changes we'd love to see. Whether they're to Builders Base or both villages.
More Gem Mines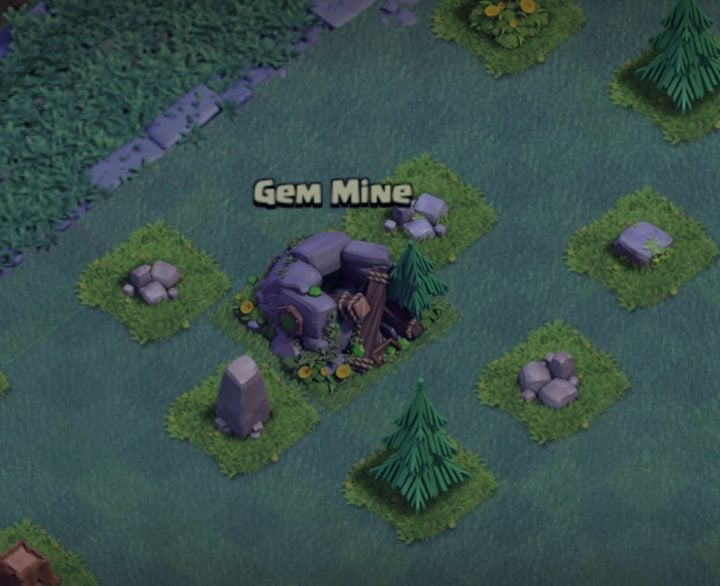 Every time Clash of Clans posts to Twitter or Facebook, someone in the comments asks for a gem mine. We never thought this would ever happen, but it did. The May update finally added a Gem mine, but only to the Builders Base. Gems work in both villages, so it's helpful, but also very slow. In fact, it only produces a few gems a day and isn't really worth the cost to unlock it.
Allow another Gem mine in the regular village or faster production. Nothing crazy like hundreds a day, just a few. Enough to mix things up for players without digging into Supercell pockets completely.
Those who are willing to slowly save up gems over the long haul could use this to their advantage. Then, like regular gold in the game, attackers should be able to steal your gems from Gem mines. We don't have a Gem storage but attackers should be able to earn a few. This could even give players an incentive to not only use them but attack when someone is sitting on a pile of gems.