Cyberpunk 2077 PC Requirements: 3 Things to Know
While it would be great if Cyberpunk 2077 ran beautifully on every single PC, that obviously won't be the case. CD Projekt Red has finally shared the game's PC requirements and we want to go over the most important details and show you how to check if your computer meets the threshold.
A lot of companies wait until just before a game's released to unveil the PC requirements. CD Projekt Red isn't your typical company.
The Cyberpunk 2077 release date doesn't land until November, but the company has already released the game's minimum and recommended PC requirements. This is great news if you've been thinking about putting in a pre-order.
If you plan to buy the game for a console, you have nothing to worry about. Open up the game, install it and you're good to go. Cyberpunk 2077 for PC is a different beast because your PC needs to meet certain hardware specifications.
Today we want to share three important details regarding the Cyberpunk 2077 PC requirements. If you've been thinking about buying the game for PC, here's what you need to know before you pick up the game for yourself or someone else.
Try Starz or HBO Free with Amazon Channels
Cyberpunk 2077 PC Requirements
First, we'll start with the requirements themselves. If you're familiar with your PC's internals, you can simply check out this list and compare them to your specs.
Cyberpunk 2077 Minimum Requirements:
OS: Windows 7 or 10
Processor: Intel Core i5-3570K or AMD FX-8310
Memory: 8 GB RAM
Graphics: NVIDIA GeForce GTX 780 or AMD Radeon RX 470
DirectX: Version 12
Storage: 70 GB available space
Additional Notes: SSD recommended
Cyberpunk 2077 Recommended Specs:
OS: Windows 10
Processor: Intel Core i7-4790 or AMD Ryzen 3 3200G
Memory: 12 GB RAM
Graphics: NVIDIA GeForce GTX 1060 or AMD Radeon R9 Fury
DirectX: Version 12
Storage: 70 GB available space
Alienware m15 R3 15.6inch FHD Gaming Laptop (Lunar Light) Intel Core i7-10750H 10th Gen, 16GB DDR4 RAM, 512GB SSD, Nvidia GeForce RTX 2060 6GB GDDR6, Windows 10 Home (AWm15-7272WHT-PUS)
High-end materials like magnesium alloy, copper and steel provide a premium, lightweight and performance-driven gaming experience with iconic AlienFX lighting
144Hz 300nits 7ms Full HD for smooth, high-speed motion graphics
Alienware Cryo-Tech optimizes component cooling, which maximizes overall performance and keeps your laptop cool to the touch
FHD display with 7ms response time, 800:1 contrast ratio, 144Hz refresh rate and 300-nit brightness for pulse-racing gameplay
At just 4.65lb and under 20.5mm, the new Alienware m15 is the thinnest laptop in Alienware history—even lighter and leaner than our previous m15
Will Cyberpunk 2077 Run On My PC?
You can use a simple tool to quickly find out if your computer is capable of running Cyberpunk 2077.
Sites like Can You Run It and PCGameBenchmark provide a quick and easy way to determine if your PC meets the minimum and/or recommended specs.
Some of you might need to upgrade your video card. Many others will meet the thresholds with ease. If you're unfamiliar with your CPUs internal specifications, or you don't consider yourself an expert, these tools will save you some time.
What If My PC Doesn't Meet Cyberpunk 2077 Specs?
We can't tell you exactly will happen if your PC fails to meet the minimum requirements, but you can count on horrible performance that will, in a lot of cases, make the game unplayable.
If you want to have the best possible experience on PC, you'll want to make sure your computer meets the recommended specifications.
While Cyberpunk 2077 will work on PC's that barely meet the minimum requirements, you probably won't be able to run the game on the highest settings.
If you barely meet the threshold, be on the look out for deals on PC equipment as we approach the game's release date.
6 Reasons to Pre-Order Cyberpunk 2077 & 4 Reasons to Wait
Pre-Order for These Bonuses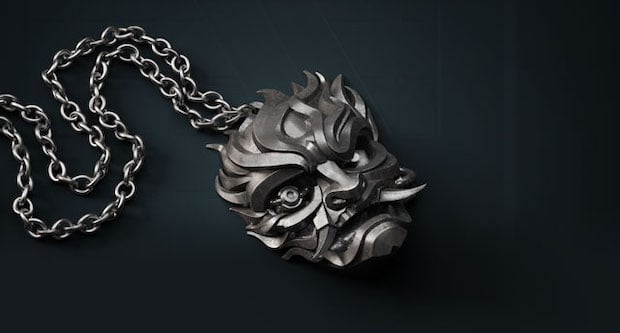 If you pre-order a copy of Cyberpunk 2077, you'll get some nice bonuses with your order.
Everyone who pre-orders a copy of the game will get a collection of physical and digital items. Here's what you can expect if you buy a copy before the game's release date in December:
Physical Items

Case with game discs
World Compendium detailing the game's setting and lore
Postcards from Night City
Map of Night City
Stickers
Digital Items

Game soundtrack
Art booklet featuring a selection of art from the game
Cyberpunk 2020 sourcebook
Wallpapers for desktop and mobile
There are also some unique pre-order bonuses through retailers like Google, GameStop, and GOG.
If you pre-order through GameStop you get a Samurai Medallion. The retailer says this offer is only available to PowerUp Rewards Members.
If you pre-order through GOG you get an exclusive digital game booklet, additional wallpapers and avatars, print quality posters, and 30% off official Cyberpunk 2077 merch store.
If you buy the game for Google's Stadia, you'll get a Stadia Premiere kit ($100) for free. The deal lasts until December 17th though it's only available until supplies last.
The Stadia Premiere kit includes a Chromecast Ultra, a white Stadia controller, and a one-month trial for Stadia Pro if you don't have it already.
If you pre-order the game via Steam you'll get a short story written by the developer's Story Lead, Tomasz Marchewka called 2AM — She Calls.
If any of these sound interesting to you, think about pre-ordering a copy.
Last update on 2020-12-15. This post may contain affiliate links. Click here to read our disclosure policy for more details. Images via Amazon API

This article may contain affiliate links. Click here for more details.