Destiny 2 PC Beta Release Date & Details
Destiny 2 launches on PCs this October, but you don't have to wait until then to try the game. The Destiny 2 PC Beta release will let Windows PC owners test Activision and Bungie's new online multiplayer this August.
The Destiny 2 PC release date is October 24th. That's more than a month after the title's September 6th launch on Xbox One and PS4. Players will lose their powers and everything else they hold dear during the Destiny 2's opening moments. Through hard work, they'll earn it all back. Destiny 2's single-player experience is more narrative focused than the previous game, and Bungie has revamped the game's Crucible multiplayer experience and added new Raids.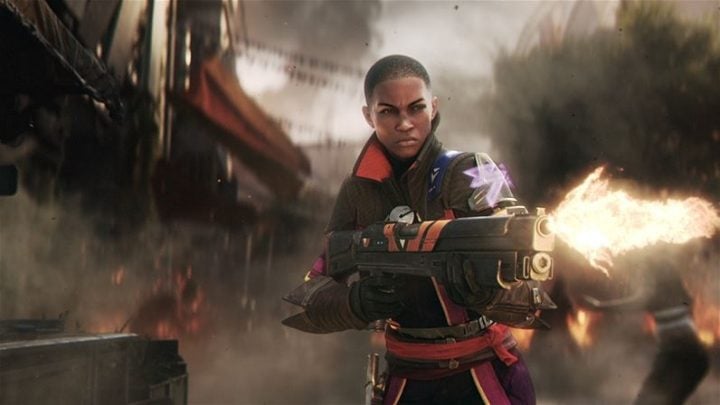 Read: Destiny 2 for PC Release Date, Specs & More
Destiny 2 PC Beta players will get the chance to test one Raid, Crucible multiplayer and a single-mission from that narrative driven story. Here's everything else that you need to know to about the game test.
Destiny 2 PC Beta Release Dates
The Destiny 2 PC Beta release date is August 28th. On that day, anyone that has pre-ordered a copy of the game can play. Bungie calls this the Early Access window.
Everyone with the Battle.net software installed on their Windows PC can try the Destiny 2 PC Beta on August 29th. That's when the Early Access release transitions to the Open Beta. During the Open Beta, it doesn't matter if you pre-ordered the game or not.
The entire Destiny 2 PC Beta comes to a close on August 31st. You can't play the game on PC again until it's released on October 24th.
How to Get the Destiny 2 PC Beta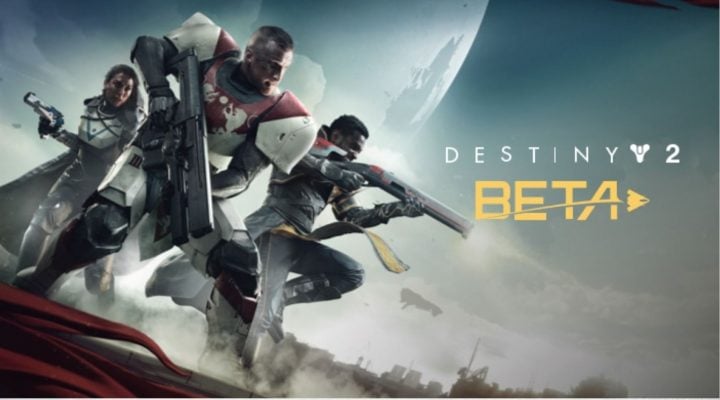 Again, playing the Destiny 2 Beta on release day requires a physical or digital pre-order. Battle.net has Destiny 2 Standard Edition, Destiny 2 Game + Expansion Bundle and the Destiny 2 Digital Deluxe Edition for sale now. If you prefer a physical copy of the game, place your pre-order at GameStop, Amazon or Best Buy.
Read: Destiny 2 Pre-Orders: Which Edition Should You Buy?
It doesn't matter what version of the game you buy, you need to install Battle.net on your PC to play the beta and the final game. Also, you must have a high-speed internet connection because Destiny 2 relies on servers for multiplayer.
Destiny 2 PC Beta Minimum Specs
The Destiny 2 PC Beta minimum specs aren't very demanding at all. Bungie says that gamers can get by with a low-end processor from Intel or AMD, a modest GPU and 6GB of RAM. Don't expect the game to look amazing.
CPU: Intel Core i3-3250 or AMD FX-4350
GPU: Nvidia GeForce GTX 660 2GB of RAM or AMD Radeon HD 7850 2GB
RAM: 6GB
Destiny 2 PC Beta Recommend Specs
A mid-range processor and up-to-date graphics card will get you better results than the minimum specs. Movements will look less choppy and your PC won't need to work as hard to get you a quality experience.
CPU: Intel Core i5-2400 or AMD Ryzen R5 1600X
GPU: Nvidia GeForce GTX 970 or AMD Radeon R9 390
RAM: 8GB
What's in the Destiny 2 PC Beta
Expect to play four pieces of content during the Destiny 2 PC Beta. Most of this content was available during last month's Destiny 2 Beta for Xbox One and PS4.
Read: 6 Destiny 2 Beta Tips
The Homecoming Mission Story acts as your introduction to the game's new campaign. This is the same story mission that Bungie and Activision feature in most Destiny 2 trailers. They also showed off this mission during the game's May reveal.
Destiny 2's Inverted Spire Strike will let you try out the game's new combat options with a team of friends. Strikes are cooperative play missions with set goals.
Countdown on Midtown and Control on Javelin give you a taste of competitive multiplayer. Xbox One and PS4 gamers didn't get to try Javelin-4 during their beta test.
Read: 5 New Destiny 2 Features Worth Upgrading For
Finally, Bungie is warning users that they may experience issues with voice chat, video capture and streaming apps that they use to share footage to YouTube, Twitch and Mixer. According to the developer, blocking apps from inserting code into the game helps keep players from cheating.
This is a game test. You will run into bugs and issues, and Bungie is asking all users to report Destiny 2 PC Beta problems to its Help forum. Expect graphical glitches and trouble connecting to other players.
4 Reasons Not to Pre-Order Destiny 2 & 4 Reasons You Should
Pre-Order to Get Early Access to the Destiny 2 Beta
Gamers that place a Destiny 2 pre-order won't spend hours downloading the files they need for the Destiny 2 Beta. They will get time with the game before it's opened to the public.
The Destiny 2 Beta opens to PC players on on August 28th for anyone that pre-orders a PC copy of the game. The open beta starts on August 29th, and everyone will attempt to play the game then.
Open betas come with hiccups, and gamers create long loading times by trying to play at the same time. It also takes a long time to download the necessary files through the Blizzard Battle.net software.


As an Amazon Associate I earn from qualifying purchases.