The Destiny 2 Beta has finally arrived, and you should take advantage of everything that it offers using these Destiny 2 Beta tips.
You need these Destiny 2 Beta tips because the testing period is just a handful of days. Bungie and Activision will open the test to everyone with an Xbox One, PS4 and solid internet connection on July 21st. They plan to close access to all gamers on July 23rd. You won't get to try the game again until it launches on September 6th. The beta is free to try, but the final release of the game won't be.
After you've unlocked your beta code and pre-loaded the games files to your Xbox One and PS4, use these Destiny 2 Beta tips to enjoy your time with the game.
Read: Destiny 2 Release Date, Features & Details
Create a Character with the New Subclasses
Destiny 2 is an online role-playing game, so you will start by creating a character. You get to choose the character's class and subclass. The special abilities and combat skills your character has depend on your choice of class and subclass.
There are three new subclasses in the Destiny 2 Beta for you to try: Dawnblade Warlock, Arcstrider Hunter and Sentinel Titan. Try these new subclasses to see how each of them might handle for you in the final game.
Gunslinger Hunter, Striker Titan and Voidwalker Warlock are updated subclasses from the original game. Try these updated subclasses if you loved them in the first game and plan to use them again for Destiny 2.
Don't get too attached to any one power or ability. Bungie could – and probably will – use the data it collects from the beta to balance weapons and abilities before Destiny 2 launches in September.
Read: Destiny 2 for PC Release Date, Specs & More
Try Destiny 2's Campaign
Destiny 2 has a story mode that Bungie and publisher Activision promise is more cinematic than the original game's scattered story experience. Nathan Fillion, Gina Torres, Nolan North and Lance Reddick all return for this expanded story. You must complete the game's first mission before you can try its multiplayer mode.
Homecoming is the only story mission included in the beta. It's about the events that lead to Guardians losing their powers. Bungie and Activision have teased bits of this mission in every Destiny 2 trailer. You can't team up with another gamer through matchmaking for this mission.
If you primarily buy games for a single player experience, use this taste of the story mode to decide whether you should keep or cancel your Destiny 2 pre-order.
Schedule Time to Explore The Farm
The Farm is Destiny 2's new social gathering place and you should add a reminder to your calendar to check it out. Bungie will allow access to The Farm on Sunday, July 23rd at 10 AM Pacific Time. You will have just one hour to explore this zone.
Social spaces act as a sort of town hall for online role-playing titles. Gamers gather at these zones to prepare for missions and check out each other's gear without being in combat. A good social zone is crucial to a solid RPG experience.
Use Matchmaking to Try Strikes and the Crucible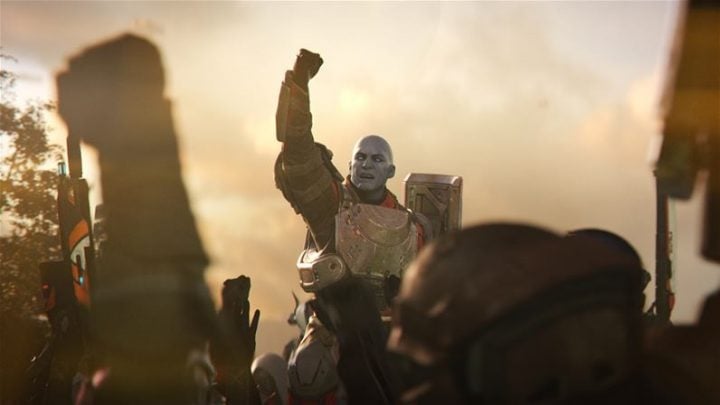 Destiny 2 is still very much an online game, and the Destiny 2 Beta will let gamers try some of the title's multiplayer experience. Be sure to experiment with all this content before the testing period ends. You don't need to search through your list of friends to find someone to enjoy these game types with since they each have matchmaking available.
Two of The Crucible's game types are available. The Countdown game type forces you to meet an objective with a team. The first team to win 6 rounds wins the match. Control is another Crucible game type. It forces gamers to seize control over areas across the map. The team with the highest score wins when time runs out.
Strikes are a separate multiplayer game type that lets users fight the game's enemies together. There's just one Strike in the Destiny 2 Beta, called the Inverted Spire. Three players can team up for The Spire at a time.
Don't Get Attached to Your Character & Progress
Be sure to not get attached to the Destiny 2 character that you create.
Bungie says that the Destiny 2 Beta has normal character progression disabled. You won't get access to your character's entire skill tree, no matter how much you play. Additionally, all the weapons that you unlock and the stats you build up will disappear with the Destiny 2 Beta on July 23rd. You must start over when Destiny 2 launches in September or import your character's look from the first game.
Be Sure to Report Your Destiny 2 Problems
Finally, keep your smartphone, tablet or laptop nearby during the Destiny 2 Beta. Use it to report any issues that you have and get the latest information from the Destiny community.
Read: Destiny 2 Beta Problems & How to Fix Them
Bungie staff will monitor the Destiny Help Forum during the entire beta. Include your PlayStation Network ID or Xbox Live Gamertag with a breakdown of what you were doing when the problem occurred and what time it happened.
4 Reasons Not to Pre-Order Destiny 2 & 4 Reasons You Should
Pre-Order to Get Early Access to the Destiny 2 Beta
Gamers that place a Destiny 2 pre-order won't spend hours downloading the files they need for the Destiny 2 Beta. They will get time with the game before it's opened to the public.
The Destiny 2 Beta opens to PC players on on August 28th for anyone that pre-orders a PC copy of the game. The open beta starts on August 29th, and everyone will attempt to play the game then.
Open betas come with hiccups, and gamers create long loading times by trying to play at the same time. It also takes a long time to download the necessary files through the Blizzard Battle.net software.


As an Amazon Associate I earn from qualifying purchases.