Destiny Beta Problems: No Codes, Bungie Down, Destiny Installation
Destiny Beta problems prevent a growing number of gamers from trying the PS3 and PS4 Destiny beta today. Reports indicate Destiny Beta problems including no beta code, no access to the Destiny Download code and problems installing the Destiny Beta.
This comes shortly after Best Buy failed to deliver Destiny Beta codes to many gamers that pre-ordered the PS4 and PS3 version of the game.
Read: How to Sign Up & Download the PS3 & PS4 Destiny Beta
The Destiny Beta started at 10M Pacific / 1PM Eastern today and since the launch there are a number of Destiny Beta problems that Bungie is aware of.
Here are the most common Destiny Beta problems and possible fixes when possible.
No Destiny Beta Codes
If you don't have a Destiny beta code that you can redeem online for the Destiny Beta download key or code, you will need to contact the retailer you pre-ordered from.
Best Buy is at the heart of this problem, but there may be other issues. If you pre-order from Amazon or GameStop you should be able to get a new Destiny Beta code instantly.
The Best Buy Destiny Beta code for an order we cancelled arrived at 3PM Eastern from [email protected], so look for that address if you still need your code.
If you pre-ordered Destiny from the PlayStation Store you don't need a code. Just search the PlayStation Store for Destiny Beta and download it.
Destiny Beta Download Code or Key
Bungie is experiencing website issues that prevent players from logging in and getting their Destiny Beta download codes to enter on their console and start the Destiny Beta download.
This is different than the Destiny Beta code. This Destiny Beta download key is what players need to download the game from the PlayStation Store. The PS3 and PS4 Destiny beta is currently live, but the Xbox Destiny beta does not start until later this month.
https://t.co/4ucwiEHvaJ is experiencing heavy traffic right now. Beta codes will be emailed shortly. Updates to follow!

— Bungie Help (@BungieHelp) July 17, 2014
If you can not log in to the Bungie website and access your Destiny Beta download codes you should check your email. Bungie announced this afternoon that it is emailing codes out.
One Destiny Beta code delivers three Destiny Beta download keys, so gamers can share with two friends.
Destiny Beta Installation Problems
For gamers that made it through the process of getting a code and download key, there are still possible Destiny Beta problems. Some users report trouble installing the Destiny Beta on PS4 and PS3, with complaints staking up on Twitter.
Definitely a little frustrating that the Destiny beta is experiencing problems on day one. Should've had the option to pre-load beta.

— Jake Cooper (@Super_Cooper44) July 17, 2014
This Destiny beta is huge. PSN is down and even Bungie's site is having problems

— KenyanMartin (@Dessert4__) July 17, 2014
I have a really bad feeling that #Destiny download link is never actually going to appear for me thanks to PSN crashing as I confirmed =(

— Scott (@Talyn328) July 17, 2014
Other users are able to start the 5GB Destiny beta download, though it's not clear how fast it will progress and if everything worked. The Playstation Network is Intermittently available according to the PSN status update. The update tells users,
"We will update you with any changes that may occur in regards to this issue. Thank you for your patience.

If you would like to receive a notice when PSN is fully restored, be sure to follow the official PlayStation Twitter accountand our support Twitter account, @AskPlayStation."
Everyone is having problems with destiny's beta and I here like… pic.twitter.com/yAODlB7vGl

— ルボス (@GoGetItLee) July 17, 2014
If you can not download the Destiny Beta or have trouble with the Destiny Beta installation process the best thing to do is keep trying. The biggest worry of some gamers is that PSN issues will not fulfill a redemption due to timing out.
With this potential, it is a good idea to hang on to the extra Destiny Beta download codes until you are sure your game is downloaded on the computer.
Read: Destiny Beta Companion App Arrives
On one hand it is good to know that Bungie is ready to deal with the Destiny beta problems while the game is in beta, and for Xbox One and Xbox 360 owners there is hope that these problems will be fixed before the Xbox Destiny beta starts later this month.
Bungie will likely use these problems as a to fix list for the Destiny release date in September.
How to Play the Best Xbox One & PS4 Games Early
Halo 5 Beta Details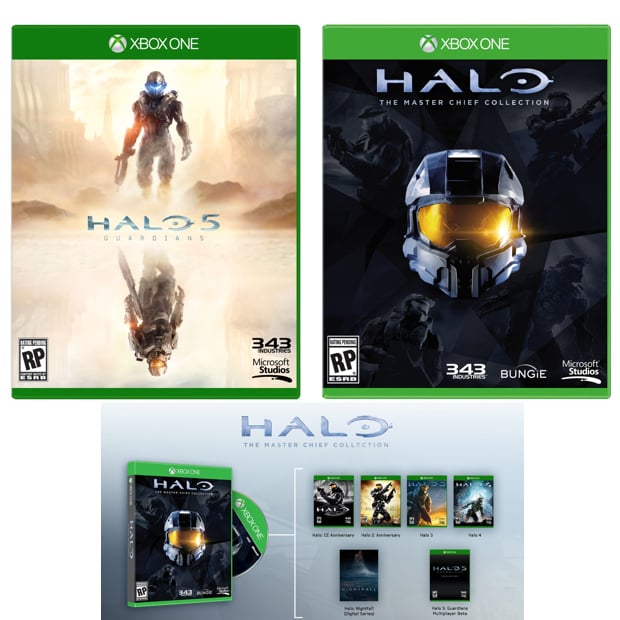 If you can't wait for the Halo 5 release date in 2015, you can get a spot in the Halo 5 beta with a single purchase.
Halo 5: Guardians is the new Halo game for the Xbox One, which will arrive next year as an exclusive that many gamers cannot wait to see. Although there are no shortage of shooters, Halo is the game that started it off for many players.
When is the Halo 5 Beta & How do I Join?
The Halo 5 beta starts on December 27th, 2014 and runs through January 22nd. The beta is not closed in the traditional sense, but you do need to spend money to get a Halo 5 beta key.
That key comes with Halo: The Master Chief Collection, which includes all four Halo games on one disc. this even includes a Halo 2 Anniversary edition with updated graphics on Multiplayer maps and the single player mode.
The Halo:Master Chief Collection release date is set for November 11, 2014 and the games will run at 1080P 60FPS with multiplayer options on dedicated servers. This will let you play your favorite games online, with the friends you used to play against. These include the original multiplayer maps and all DLC.
To get in you need to buy the Halo Master Chief Collection for Xbox One. Although they sell an Xbox 360 version it is nor part of the Halo 5 beta program.

As an Amazon Associate I earn from qualifying purchases.