Early Forza 6 Release Date Arrives
The official Forza 6 release date isn't till September 15th, but Xbox One owners who pre-ordered one version of the game can get access right now. That's because Microsoft has an Early Forza 6 release date for gamers who spent a little extra money on its flagship racing title.
Microsoft announced early yesterday on its Xbox Wire website that the early Forza 6 release date had arrived. As of yesterday, anyone who pre-ordered Forza 6 Ultimate Edition can download the game to their Xbox One and play before the game's real launch date.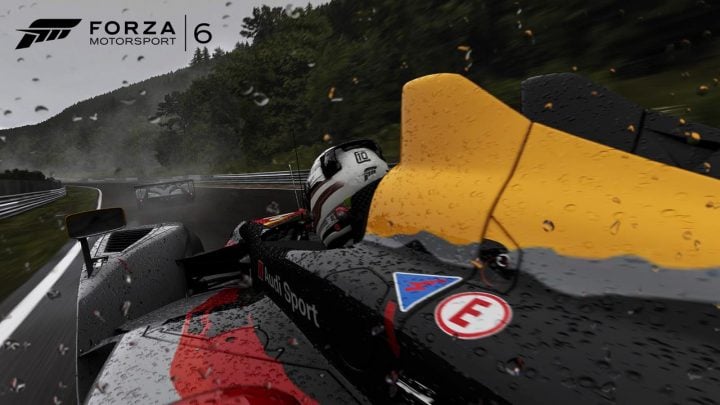 At $99.99, Forza 6 Ultimate Edition is the end-all of digital Forza 6 bundles. Besides getting into the game early, Forza 6 Ultimate Edition comes with a number of digital extras that buyers of other versions of the game have to pay separately for. The Forza 6 Fast & Furios Car Pack, Ten Year Anniversary Car Pack and the Mazda MX-5 are all included.
What's more, Microsoft includes access to the Forza 6 Car Pass. The Car Pass is strictly for car enthusiasts, with Microsoft promising six months of fresh cars coming to the game through the Car Pass beginning this October. All six monthly Car Pass packs will come with seven different cars each month. Finally, there's the Forza 6 VIP Pass. As a VIP Forza 6 buyers get access to an exclusive slate of cars and in-game events. VIPs also get double the payouts for races when compared to Forza 6 players without the VIP pass. The 2013 Ferrari 458 Speciale, 2012 Aston Martin V12 Zagato, 2013 Lamborghini Veneno, 2016 Ford Shelby GT350R, and the 1997 McLaren are all cars exclusively available to VIPs in the game.
To be fair, even users who haven't pre-ordered Forza 6 Ultimate Edition can play the game; Microsoft announced a free Forza 6 demo a few weeks ago. This demo has been available in the Xbox Store since last week. Anyone who tries the Forza 6 demo gets a Ford GT for use in the final version of the game free of charge. It doesn't let users enjoy everything there is to enjoy in the final version of the game, it does offer a pretty detailed look at the features developer Turn 10 studios is hoping will set Forza 6 apart from previous entries in the series.
Read: Forza 6 Release Date Details
The main attraction for Forza 6 is detail and plenty of options. The racing franchise made the leap back in 2013 when the Xbox One first arrived on store shelves. That game was visually stunning and offered new online options like Drivatars. The Drivatar system learns player's driving patterns then lets the player compete in races with their friends – even when they are offline. In Forza 5 you're racing against the driving habits of your friends, not cars controlled by the game entirely. Forza 5 had some pretty amazing looking tracks, but key tracks were missing. In fact, it wasn't until months after release that Turn 10, the game's developer, added the Nurburgring track.
Forza 6 keeps the detailed tracks, but offers more them. There are 26 different cities to race in. In total the game has 450 different cars for users to choose from. They can customize the cars with new paint jobs, logos and body kits, or stick to racing them in the game's tracks. Turn 10 says that each of the 450 cars in the game take full body damage, just like their real-life counterparts.
Read: Forza 6 Impressions
For those who've already manage to learn each track, Forza 6 adds a new wrinkle. Rain driving mode lets water pool on tracks and the player's windshield as they race. It's highly detailed; cars can very hydroplane, knocking players out of the top rankings effortlessly. Night driving forces players to consider their speed and weigh what's immediately visible to them with what their map tells them is coming next.
A standard copy of Forza 6 is available in the Xbox Store now for $59.99. Microsoft has a $399 Limited Edition Forza 6 Xbox One Bundle for shoppers who haven't upgraded to the Xbox One yet too.
12 New Xbox One, Wii U and PS4 Games For September
Mad Max - September 1st
Launching today on the Xbox One and PS4 is Mad Max. We have an incoming tidal wave of first-person shooters coming this calendar year. That incoming wave is what makes Mad Max refreshing. It's a combat game built around creating vehicles that can take on dangerous enemies roaming the rest of the open-world. In Mad Max, the Earth is a complete and utter wasteland, with survivors fighting over what precious resources are still left. The player drives the Magnum Opus, a vehicle they can customize to their play style.
Mad Max is on the Xbox One, Windows and PS4. It's also coming to PCs running Linux, but not the Wii U.

This article may contain affiliate links. Click here for more details.