8 Exciting Apple Products for 2015
There are an exciting array of Apple products for 2015 and in a change of pace one of these isn't even a rumor. The Apple Watch release is coming in April, and after that there is a big jump until we expect to see new hardware like the iPhone 6s or iPad Air 3, but there is already speculation and rumors about these exciting Apple products for 2015.
Last year we didn't see our first new Apple product until late May, but 2015 is shaping up as an exciting year of Apple products that will come throughout the year.
Apple posted an $18 billion profit in Q1 2015 and with $74,600,000,000 in total revenue the company is making almost $10,000 a second. After an insane quarter of iPhone sales, it's easy to wonder what else Apple has in stock for 2015. Can Apple keep up the insane sales pace in a year where we expect an iPhone 6s release, consumers continue to hope for a new Apple TV and want to know if we'll ever see an iPod touch 6th generation release bring a much-needed update.
In April 2014, Tim Cook explained the slow pace of releases to The Wall Street Journal;
"You want to take the time to get it right. Our objective has never been to be first. It's to be the best. To do things really well, it takes time. You can see a lot of products that have been brought to market where the thinking isn't really deep and, as a consequence, these things don't do very well."
A year after Cook exclaimed, "I feel great about what we've got coming. Really great and it's closer than it's ever been.", the Apple Watch is almost on store shelves and it looks like a 12-inch MacBook Air Retina will arrive before we get our first look at iOS 9.
Here are the top Apple Products for 2015 and our best guess on when you'll be able to buy them.
iPhone 6s and iPhone 6s Plus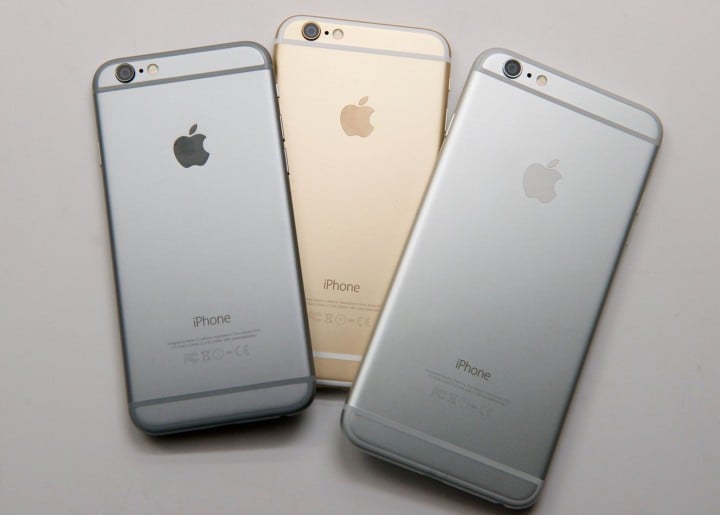 Apple delivers a new iPhone every single year and in 2015 we are looking at an iPhone 6s release and an iPhone 6s Plus release. For the past several iPhone releases Apple stuck to a big release like the iPhone 4 and iPhone 5 followed by a smaller release that uses a similar design and refines the features into an iPhone 4s and an iPhone 5s.
Release Confidence: 90%
Release Timing: Fall (September)
After the iPhone 6 release last September we expect to see a new iPhone 6s release in the fall. The only reason this isn't at 100% is that there is a small chance Apple could change something up after delivering the iPhone 6 Plus. There is always a chance that Apple will change how it handles this larger device.
iPhone 6s rumors point to new touch screen technology, more memory, a new processor and we recently shared 11 iPhone 6s features we want to see in 2015.
Check out the latest iPhone 6s rumors for more information about this highly anticipated device.

As an Amazon Associate I earn from qualifying purchases.