10 Exciting Mobile Games Coming in 2017
Over the past couple of years mobile gaming has really picked up steam. Hit titles can make millions of dollars and everyone wants a piece of the pie. As a result, games are getting better and better each and every year. From Nintendo to EA Sports, and small indie developers in-between. Everyone is focused on mobile. With that in mind, here are some of the most exciting mobile games coming in 2017.
Gamers have a lot to look forward to. It started off with a bang thanks to Pokemon GO and Clash Royale rolling into the year strong. And hasn't let up to kickoff 2017. With big titles like Super Mario Run or Fire Emblem Heroes. Those are just a few of many though. This will be a great year for mobile gaming.
Read: 10 Best First Person Shooter Games for Android
Between big HD displays and powerful 8-core processors, the games are only getting better too. We now have near console-quality graphics, games that take players years to finish and more. Above are 10 great FPS games, we've also covered some awesome racing games for mobile, and below are exciting new games many are looking forward to as 2017 continues.
Super Mario Run caused quite a stir when Apple co-announced it in late 2016. Teasing signs that Nintendo is ready to dive head-first into mobile. This is just the beginners. With Apple pushing the envelope for iOS games, NVIDIA leading the charge with Android TV and the Shield, and others, games continue to evolve for mobile. In fact, thinking back 10 years to the first iPhone to what we have now is impressive to say the least.
Mobile gaming is growing at an incredible pace, and is showing no signs of slowing down. Instead, we have some of the best games ever coming this year. It's a term we hear often, "console-quality" graphics, but this could be the year it truly happens. Stunning titles like Shadowgun Legends or NOVA are surely going to deliver unrivaled experiences that many will enjoy. Not to mention virtual reality gaming is a thing, which continues to get better by the day.
Some extremely exciting mobile games have already been released in 2017, so we won't add them to our list below. Instead, these are all upcoming titles that everyone is anxiously waiting for. Myself included. Get ready for some of the best gaming on the go we've ever seen. Starting with the games listed in our slideshow below. Then, expect more to surface as the year continues.
Shadowgun Legends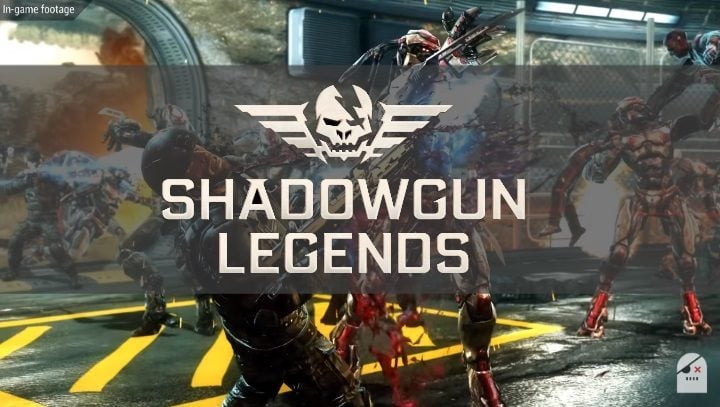 Honestly, Shadowgun is still one of my favorite mobile games to date, which was released back in 2011. Developed by Madfinger games, who have multiple award-winning titles. Like Shadowgun: Deadzone, Dead Trigger and Unkilled. However, for 2017 they're getting back to what we all love.
It's called Shadowgun Legends, and this is the game I'm most looking forward to. Described as the first persistent-world FPS title for mobile. It takes place nearly 30 years after the original, where players will get to control their own Shadowgun Warrior in intense battles. There will be co-op, multiplayer and much more in an effort to fight off the Alien race coming to destroy humanity. If you haven't seen it yet, take a look at the first gameplay video. It's incredible.
Shadowgun Legends isn't even out yet but has already started winning awards. There is no release date at this time, but it should be here soon enough sometime in 2017. My NVIDIA Shield is ready, and so am I.